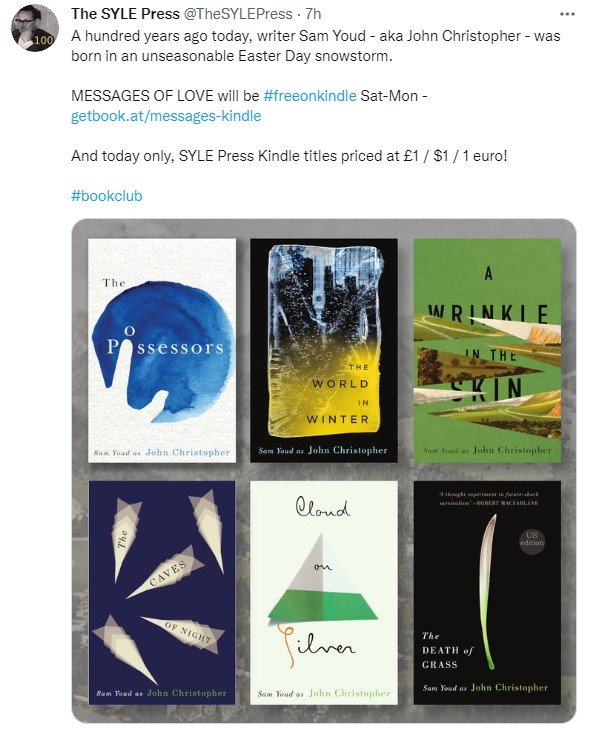 Thanks to Twitter, I found out that
A hundred years ago today, writer Sam Youd - aka John Christopher - was born in an unseasonable Easter Day snowstorm.
The Tripods novels were one of my first youthful forays into science fiction. At the time, I had no idea about the many other books that Youd wrote, but in honor of his birthday, SYLE Press Kindle versions are only £1 / $1 / 1 euro depending on your location.
I haven't read any of these, but I have a reasonable amount of faith that they might be interesting to readers of my book reviews. And you at least wouldn't be out much money if you got one or two.