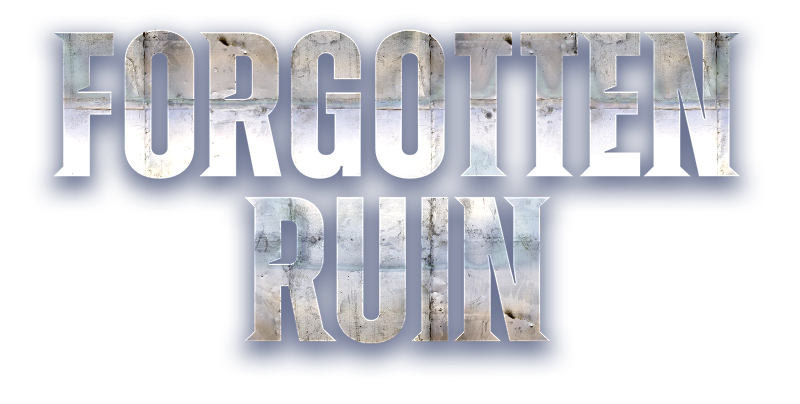 Jason Anspach and Nick Cole have teamed up again to bring us Forgotten Ruin [Amazon link], a brand new series. Audible is releasing an audiobook narrated by Christopher Ryan Grant on March 1st, and if that's not your style, ebook and paperback will be available on Amazon. I even heard that if you want the ebook files to keep for your very own, the Galaxy's Edge website store will have the ebook for sale a bit early.
Their email list also promised goodies for pre-orders, so if that is your thing, you may want to sign up for that.
Information on this series started coming out a couple of years ago, with Nick Cole, a huge D&D fan, teasing old school illustrations for the accompanying RPG developed for this series: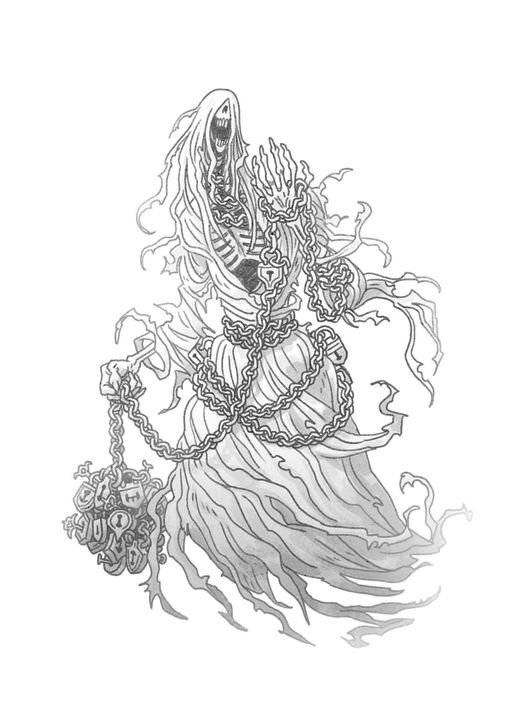 If you were paying attention at the time, it seemed as if Nick were enjoying an elaborate inside joke on the subject, and now that the full marketing has started for this new series, you can get a glimpse of what it was.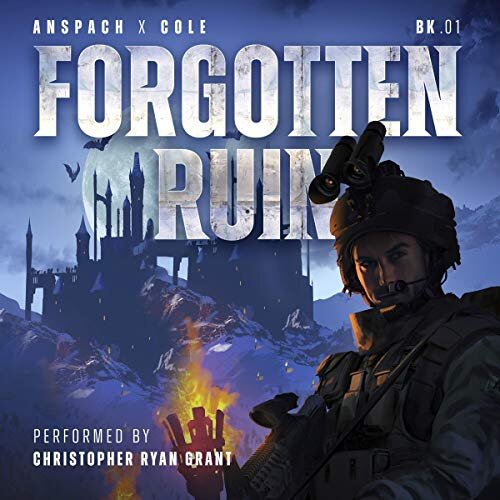 The teaser information was not exactly incorrect, but it would have been pretty easy to get the wrong idea. The blurbs accompanying the new book make it clear that we are going to see a mashup of the military scifi that make Galaxy's Edge popular with a D&D style adventure. Which sounds pretty awesome to me, so I hope that Cole and Anspach pulled it off.
While there is a pretty natural link inbetween Dungeons and Dragons and pulp adventures, they are also different things with different inherent structures and internal coherence, so it can go really wrong if you get the mix wrong. I am not expecting that in this case, but I could certainly trip up the inevitable imitators.
More to come!
My other book reviews | Reading Log
Galaxy's Edge season 1:
Legionnaire: Galaxy's Edge #1 Book Review
Galactic Outlaws: Galaxy's Edge #2 Book Review
Kill Team: Galaxy's Edge #3 Book Review
Attack of Shadows: Galaxy's Edge #4 Book Review
Sword of the Legion: Galaxy's Edge #5 Book Review
Tin Man: Galaxy's Edge Book Review
Prisoners of Darkness: Galaxy's Edge #6 Book Review
Imperator: Galaxy's Edge Book Review
Turning Point: Galaxy's Edge #7 Book Review
Message for the Dead: Galaxy's Edge #8 Book Review
Retribution: Galaxy's Edge #9 Book Review
Tyrus Rechs: Contracts & Terminations:
Requiem for Medusa: Tyrus Rechs: Contracts & Terminations Book 1 Review
Takeover
Takeover: Part 1 Book Review
Takeover: Part 2 Book Review
Takeover: Part 3 Book Review
Takeover: Part 4 Book Review
Takeover Book Review [summary for the omnibus edition]
Order of the Centurion
Order of the Centurion #1 Book Review
Iron Wolves: Order of the Centurion #2 Book Review
Stryker's War: Order of the Centurion #3 Book Review
Through the Nether: Order of the Centurion #4 Book Review
The Reservist: Order of the Centurion #5 Book Review
Savage Wars
Savage Wars: Savage Wars #1 Book Review
Gods & Legionnaires: Savage Wars #2 Book Review
The Hundred: Savage Wars #3 Book Review