Books
An Update on Karen Traviss and Galaxy's Edge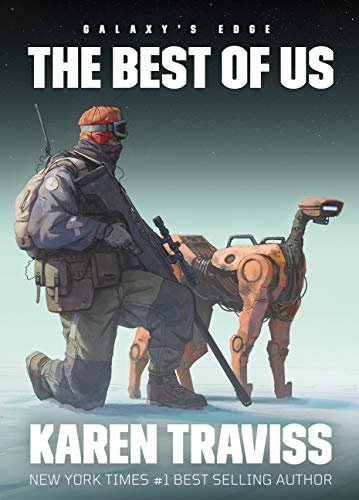 When I posted my review of Convergence, book 13 in the Galaxy's Edge series, there was a lively discussion in the comments about Karen Traviss' contribution to the Galaxy's Edge universe, The Best of Us [Amazon link].
And today, from the official Galaxy's Edge Facebook page, comes this announcement:
A special update about The Best of Us and Mother Death by Karen Traviss...

When Karen began writing in the Galaxy's Edge universe, there was every intention of telling an origin story that would tie in the Savages and their lighthuggers.

As the second novel progressed, the overall story developed into something very different. Karen always let the characters lead and their reactions form the plot, so when the Nomad cast reacted in their individual ways to an alien technology, it took the story somewhere she hadn't anticipated.

We all understood that was a possibility when we first began, and now that it's happened, we all feel that the best thing to do is to let the Nomad trilogy and the sequels to it exist on their own, outside of the Galaxy's Edge universe, leaving Jason and Nick to go back at some point to tell the Galaxy's Edge origin of the fall of Earth, Mars, and the discovery of faster-than-light travel. The Nomad books will continue as a series – and the second title, Mother Death, will release on December 10th.

Note from Jason: If you've got one of the Galaxy's Edge branded copies of The Best of Us... maybe it'll be worth something some day!