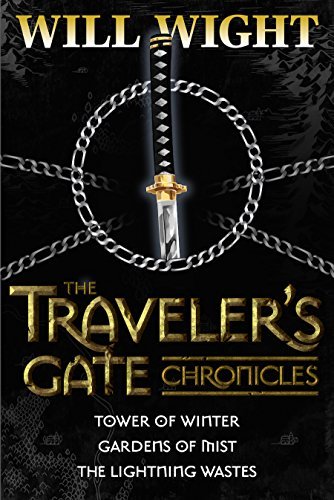 The Traveler's Gate Chronicles
by Will Wight
Hidden Gnome Publishing (June 8, 2015)
394 pages
ASIN: B00Z92K3PG
I love short story collections. I love them because you can really get to the meat of a story without the overhead of a novel. I like novels, I read a lot of them, but I find many of my favorite authors by means of short stories. Take Tim Powers for example. Jimmy Akin published Powers' short story "Through and Through" in 2006, and I was immediately hooked. I've gotten a lot of mileage out of the late Jerry Pournelle's There Will Be War! series too, I own all ten volumes of it. I've explored the works of many of the authors who contributed to those collections, and I am better read for it.
Where the short story format shines is in letting us traverse the depth and breath of Simon's world, without needing to build characters, construct narratives, or even introduce the grand concept. While I think this book could serve as an excellent introduction to Simon's world, the Unnamed World, it served even better as a digestif.
For example, we get to see the Territories outside of the point of view of Simon's grand tale of vengeance and awakening. I didn't really appreciate that people lived and worked in the Territories! Even for people who were not themselves Travelers, the Territories could be mundane [you can get used to anything].
On the other hand, we also get the backstory of several important characters, including Valin himself. Seeing Valin as a mere man, before Valinhall existed, explained so much. Valinhall was aptly named.
In this case, I didn't read The Traveler's Gate Chronicles until after I had finished the rest of the Traveler's Gate trilogy, but this themed collection set in each of the nine Territories was written so beautifully, and answered so many questions I didn't know I had, that I almost wish I had read it first. Wight deftly wove in little bits that I hardly remembered from the novels into an exploration of the world he created for Simon, son of Kalman.
Something I hadn't appreciated about Simon's world until I read Chronicles is the way color tells you hidden details about characters. I was reminded of an article I read years ago, sent by my friend Tom, about the visual storytelling of Pacific Rim. Visual storytelling in movies is simply how things are done. del Toro, in particular, is obsessed with color. But to do this in a book.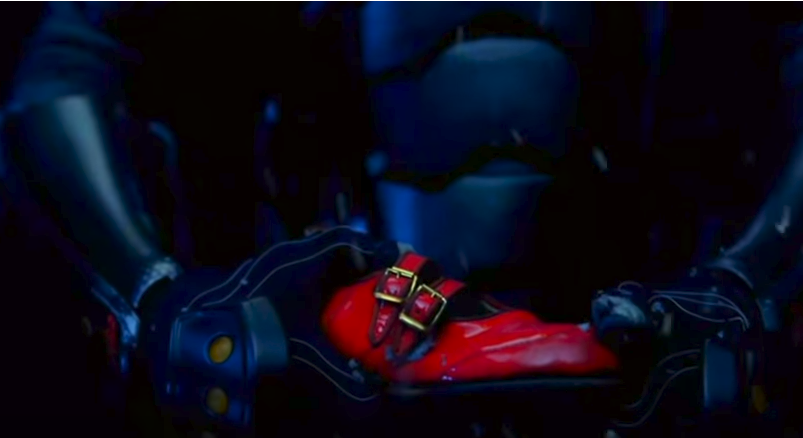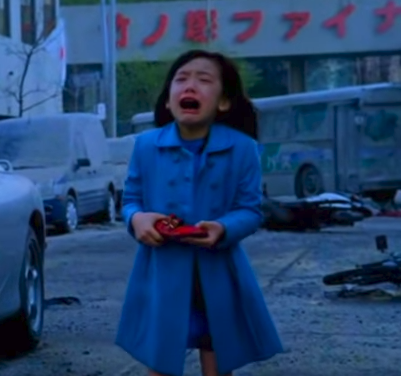 In Wight's world, each Territory, and its corresponding virtue, is color-coded. Violet is the color of honesty and openness. Orange is the color of loyalty, red the color of dominance and rule, blue of mercy. What truly surprised me, and this colors my review of City of Light, is that those virtues are often not precisely what you, or even the Travelers of a Territory, might think. The color that matches the prime virtue of a Territory is often different than the dominant hue you see there, or in its Travelers' habitual dress and presentation.
However, this is not simply a matter of balancing yin and yang, counteracting dominance with self-sacrifice, but the more active discernment of the golden mean. A self-consciously self-sacrificing leader is often the most oppressive one of all.
---
House of Blades: Traveler's Gate Book 1 Review
The Crimson Vault: Traveler's Gate Book 2 Review
City of Light: Traveler's Gate Book 3 Review
---
Unsouled: Cradle Book 1 Review
Soulsmith: Cradle Book 2 Review
Blackflame: Cradle Book 3 Review
Skysworn: Cradle Book 4 Review
  The Traveler's Gate Chronicles (Complete) (The Traveler's Gate Trilogy Book 0) By Will Wight