Books
Duel Visions by Misha Burnett and Louise Sorensen Book Review
Misha Burnett and Louise Sorensen team up to create a collection of strange and horrifying short stories, Duel Visions. [Amazon link] The two authors alternate contributions to this slim volume of the weird and macabre.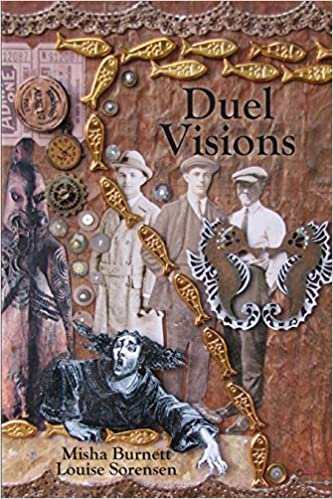 As a short story collection, I'll do each story individually, then give my impressions of the volume as a whole at the end.
---
Black Dog ***** Misha Burnett
"Black Dog" is a graveyard story, and it ended a little differently than I thought it would. It also felt intensely personal for Burnett, with a man forced into hard, but honest labor by circumstances not of his choosing. There is a kind of zen to be found in this kind of work, and I liked Burnett's portrayal of it, wrapped up in the kind of spookiness that graveyards are famous for.
---
Sinker, Sailor ***** Louise Sorensen
The title is a pun on the famous spy novel by John le Carré, but the story itself is reminiscent of H. P. Lovecraft's "Shadow over Innsmouth", the kind of horror that gets placed upon you by an uncaring universe.
---
The Silk of Yesterday's Gown *** Misha Burnett
A sexually explicit fairy tale, in the sense of the fae, the older tradition of the wild and chaotic beings who live beyond the veil of ordinary existence. I think it was well executed, I just don't care for this kind of imagery in a story.
---
Ragged Angels **** Louise Sorensen
The on-going epidemic of opioid overdoses is a psychic burden on the first responders who deal with them. It probably feels like no one listens you if you complain about this, as the victims are mostly invisible to the rest of society. And the vampires who benefit from it all probably don't appreciate you prying….
---
The Summer of Love ***** Misha Burnett
A really sad alternative history, but beautifully done as a portrait of the consolations of simple labor to a man bereft of the ordinary joys of life.
---
The Green Truck *** Louise Sorensen
The style of the Green Truck is reminiscent of Neil Gaiman's Neverwhere, as an interesting alternative world created solely for the purpose of the message the author wanted to convey. As time goes on, I like Neverwhere less and less, as message fiction isn't my thing. It is more tolerable in a short story, but I feel like Sorensen dropped a rhetorical hammer on me. Unlike Gaiman, I feel that Sorensen at least has a sense of humor about it.
---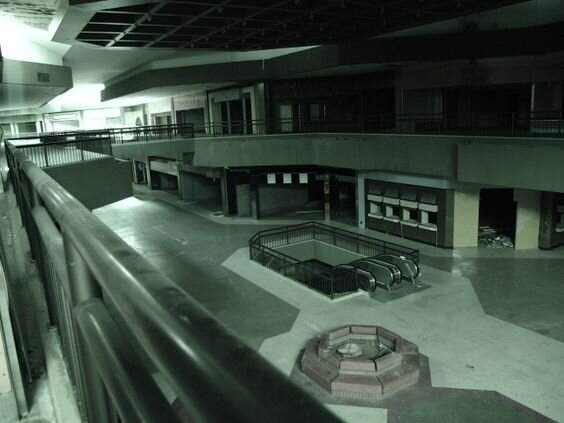 The Blacklight Ballet ***** Misha Burnett
The closest thing to an adventure in this whole volume, and an interesting protagonist, a middle-aged ex-military guy who has an unusual job checking out potential investment properties. I find urban spelunking or urban exploration a fascinating hobby, and so I really enjoyed this.
---
Selena *** Louise Sorensen
Another Neil Gaiman take, this time like American Gods. I found the story OK, but it didn't resonate with me. I think this may have actually been better as a longer story, as Selena's acceptance of her role as a god's avatar would probably be more interesting than the preamble to it.
---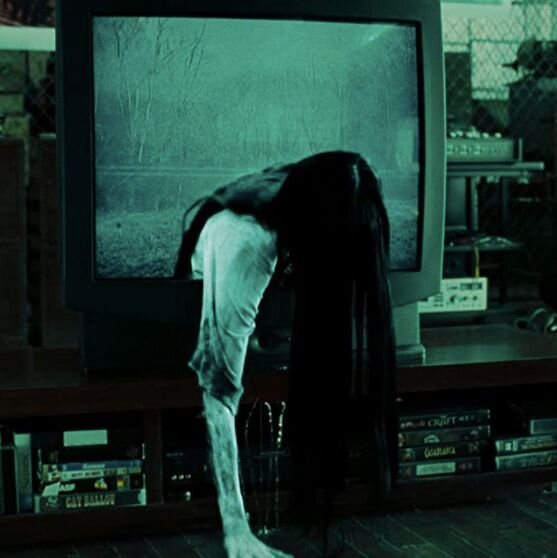 We Pass From View ***** Misha Burnett
A very creepy cursed movie story. Done in the interview style, I feel like this story works really well. Hollywood got really weird with the sexual revolution, and it was pretty weird to start with. I'm quite happy to see them get fictional comeuppance.
---
The Statue ** Louise Sorensen
A supernatural revenge story. This one just falls flat for me.
---
Ben's final verdict ****
This volume is fun and creepy. It ended up with a lot of good stories, in a variety of styles.
Duel Visions only has a couple of physical copies left in stock, and the publisher will be taking it out of their catalog. The price is good, $5.99 USD right now. Or, if you are sufficiently intrigued, why not check out the rest of the two authors' books?
Louise Sorensen Amazon author page
Misha Burnett Amazon author page
My other book reviews | Reading Log
Other books by Misha Burnett