Books
Timothy Zahn's Dragon and Thief, Dragon and Soldier, Dragon and Slave on Sale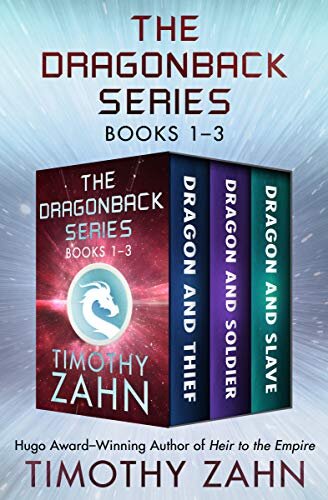 Timothy Zahn is a long time favorite author of mine. My only regret is that I didn't start diving into his works sooner, as I've found his works consistently good throughout his career.
The Dragonback series is a six-volume juvenile series that is mildly didactic, but a lot of fun. The first three volumes are on sale today for $3.99 USD on Amazon, a screaming deal.
Here are my reviews of Dragon and Thief, Dragon and Soldier, and Dragon and Slave.