Books
Be an Interplanetary Spy!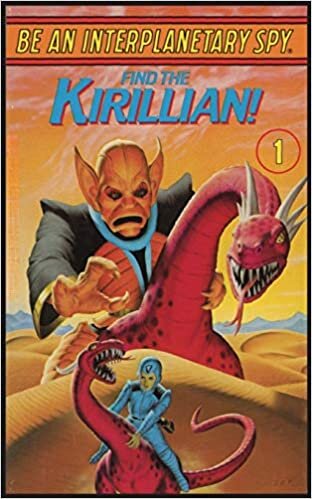 As a kid I loved the Be an Interplanetary Spy! series. This series featured a branching story driven by reader choice, like the better known Choose Your Own Adventure books, but with a science fiction milieu, an visual style that was something like a blend of a comic book and a videogame, and an emphasis on visual puzzles. There weren't nearly as many volumes, only twelve in the Be an Interplanetary Spy! series compared to almost two hundred of the CYOA series.
I saved a half dozen of the Interplanetary Spy books in the hopes that my kids would like them, and my oldest, now nine, has absolutely loved them. I bought the rest of the volumes used once I knew he liked them. Today I found out there was a re-release of the whole series, and you can buy them new on Amazon if you want [affiliate link]. However, I find the price point a little steep at $12 USD for a paperback, so you can also find used copies on Abebooks [affiliate link] for less than half of that.
I highly recommend these books for kids, so pick them up if you can find them.