Education
Reskilling America: Learning to Labor in the Twenty-First Century by Katherine S. Newman and Hella Winston Book Review
Another negative book review from me. For Reskilling America: Learning to Labor in the Twenty-first Century by Katherine S. Newman and Hella Winston [Amazon link], the problem is not a lack of research, but rather that the book, like American society in general, has no real way to grapple with the fact that some kids aren't as smart as others. Any vocational ed program in the United States is going to have a problem with averages that we aren't capable of resolving.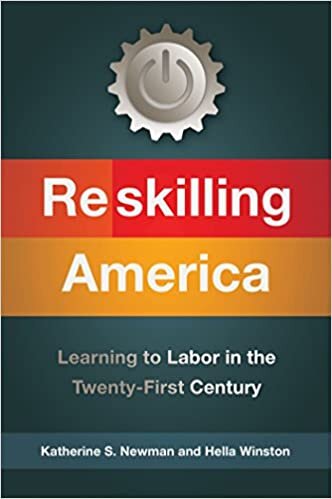 ---
Freddie deBoer or Paige Harden will be happy to point out why this is so. If that isn't enough, consider that someone who writes a book like No, You Can't Be an Astronaut that does attempt to grapple with this in a constructive way, does so under a pseudonym.
Until something big changes, vocational education programs will keep getting proposed, and keep dying for this big, but largely unacknowledged reason. All of the carefully assembled research cited in this volume means nothing until that happens.
I received a free copy of this book through LibraryThing's Early Reviewers program.