George Weigel has himself experienced a firestorm of criticism for writing an article in First Things concluding that President Truman deciding to use nuclear weapons in an attempt to accelerate the end of the war was the least worst option. Both Weigel and those who have defended him stand accused of consequentialism, a moral position that the ends justify the means, and a position that has no place in Catholic moral philosophy.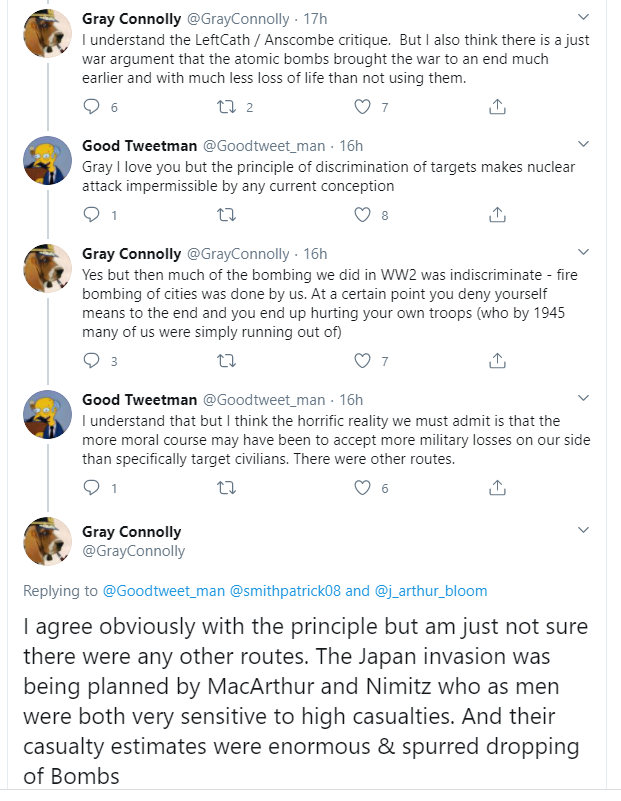 I don't find either Weigel or Connolly's argument to be consequentialist in the technical sense. Neither of them is actually arguing that the morally impermissible course of war has fewer causalities than the permissible one. They are saying that all of the likely courses of war were morally impermissible, and that it was better to have picked the one that killed the fewest people.
Whether you find that accurate depends of course on an act of historical judgment. I find it likely that the principle of target discrimination, not intentionally targeting non-combatants, would not have been observed in the planned invasion of Japan. It wasn't observed by any of the parties in that war, although the degree to which non-combatants were targeted varied quite a bit.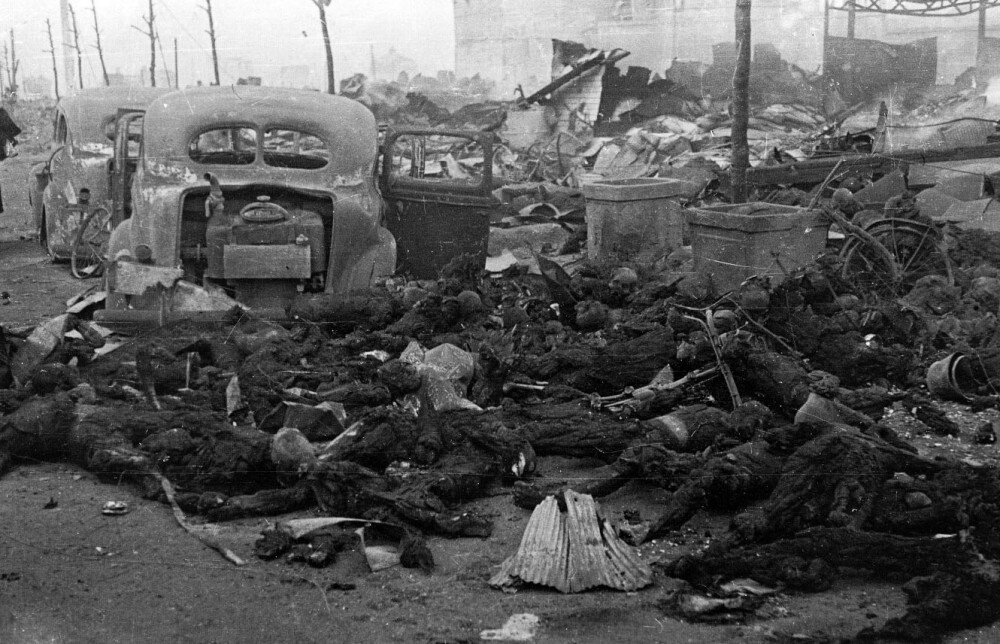 The Western European theatre was probably the best, while the Japanese occupation of China and the Eastern European theatre the worst, but everyone did it. This should not be surprising, as World War II was the apotheosis of the nation at war. If the entire nation is involved in making war possible, then the line between soldier and civilian is blurred. Everyone acted accordingly.
Which is quite different than arguing that total war is a good thing. When Gray Connolly argues that no other routes were available, one of the background assumptions is that the aim of the war was unconditional surrender. An option not mentioned is to convert from total war to limited war, and not then need to invade Japan and remake its state and society. That option was rejected at the time, likely because of past experience suggesting that just enabled another war in a decade or two. Limited war is better than total war in principle, but since that wasn't what happened we can only speculate.