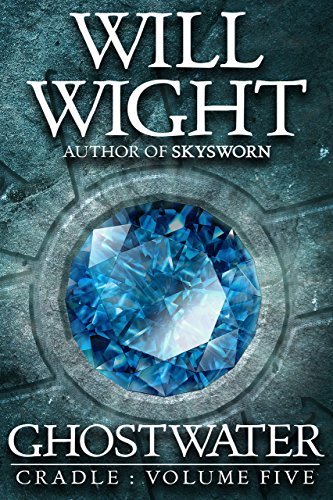 Ghostwater: Cradle Book 5
by Will Wight
Kindle Edition
Published by Hidden Gnome Publishing (May 31, 2018)
ASIN B07DFWZP9C
I bought this book the day it came out, but I ended up circling back around and re-reading the other four books in the series, then reading this one again, before I felt ready to review it. The first time I got to the end of Ghostwater, I felt like a lot of things that had been set up back in Unsouled had been at least partially fulfilled, so I decided to go back and check.
Upon completing the cycle again, I have now verified that initial vague impression to be correct. I won't spoil the fun, but I appreciate a few lines in the early books better now. As a coming-of-age type story, it was quite satisfying to look back and see how far Lindon had truly come.
Orthos nodded as though he'd expected nothing different. "Once, you were weak. That boy is long dead, but his Remnant still haunts you." He turned to drink from the Life Well. "Your weakness, Lindon, is thinking you are weaker than you are."
I will also steal a line I saw in one of the first day Amazon reviews: this book is like an RPG dungeon crawl. I have to think this was entirely intentional. Any kid who grew up playing Final Fantasy or Dungeon Warrior will immediately grok what is going on here. With the help of luck, a powerful patron or two, and a hell of a lot of grinding, Lindon has leveled up far beyond his wildest dreams. But there is still a long way to go.
In Ghostwater, we finally get to see some details of the vision Suriel showed Lindon in Unsouled when she saved his life and set him on his quest. In a technique that I greatly admire, Wight can answer questions raised in earlier volumes, and simultaneously manage to create even deeper questions by means of the same revelation. We still don't know what Eithan truly wants, or what he is truly capable of, but my estimation of his power and knowledge only grows with each volume. Lindon, unschooled and green as he is, repeatedly defeats sacred artists several levels higher than him. I shudder to think what Eithan could do if he truly pulled out all the stops.
I am also glad to see that Eithan knows how to properly launch a secret technique: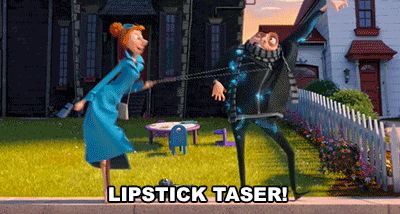 Unsouled: Cradle Book 1 Review
Soulsmith: Cradle Book 2 Review
Blackflame: Cradle Book 3 Review
Skysworn: Cradle Book 4 Review
---
House of Blades: Traveler's Gate Book 1 Review
The Crimson Vault: Traveler's Gate Book 2 Review
City of Light: Traveler's Gate Book 3 Review
Traveler's Gate Chronicles Book Review
  Ghostwater (Cradle Book 5) By Will Wight