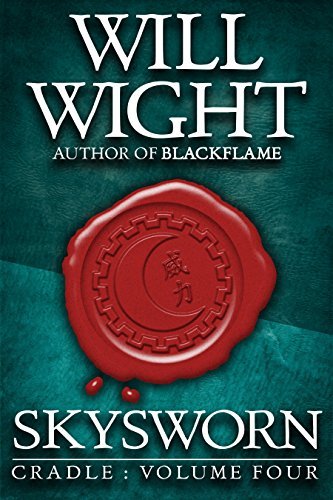 Skysworn: Cradle Book 4
by Will Wight
Kindle Edition, 257 pages
Published by Hidden Gnome Publishing (September 30, 2017)
ASIN B0762YQ2H8
And so we come to the end. For now. Will Wight's website says work on the next installment in the Cradle series will start after the summer of 2018. Thus, it is appropriate that a number of plot threads from the first three volumes get wrapped up here.
Lindon finally faces Jai Long, his nemesis. Yerin achieves a final solution with her unwelcome guest. Someone finally catches up with Eithan. It is a time of endings.
I'm not sure what it is, exactly, that reminds me of the four last things in Skysworn, but it does. There has been an apocalyptic element in the background all along, but this is the first time it comes to the forefront. Maybe it is Lindon's first real brush with death, with his own mortality. Or the Naru clan, with their angelic wings. Or maybe it is just the eldritch horrors that we finally meet face-to-face.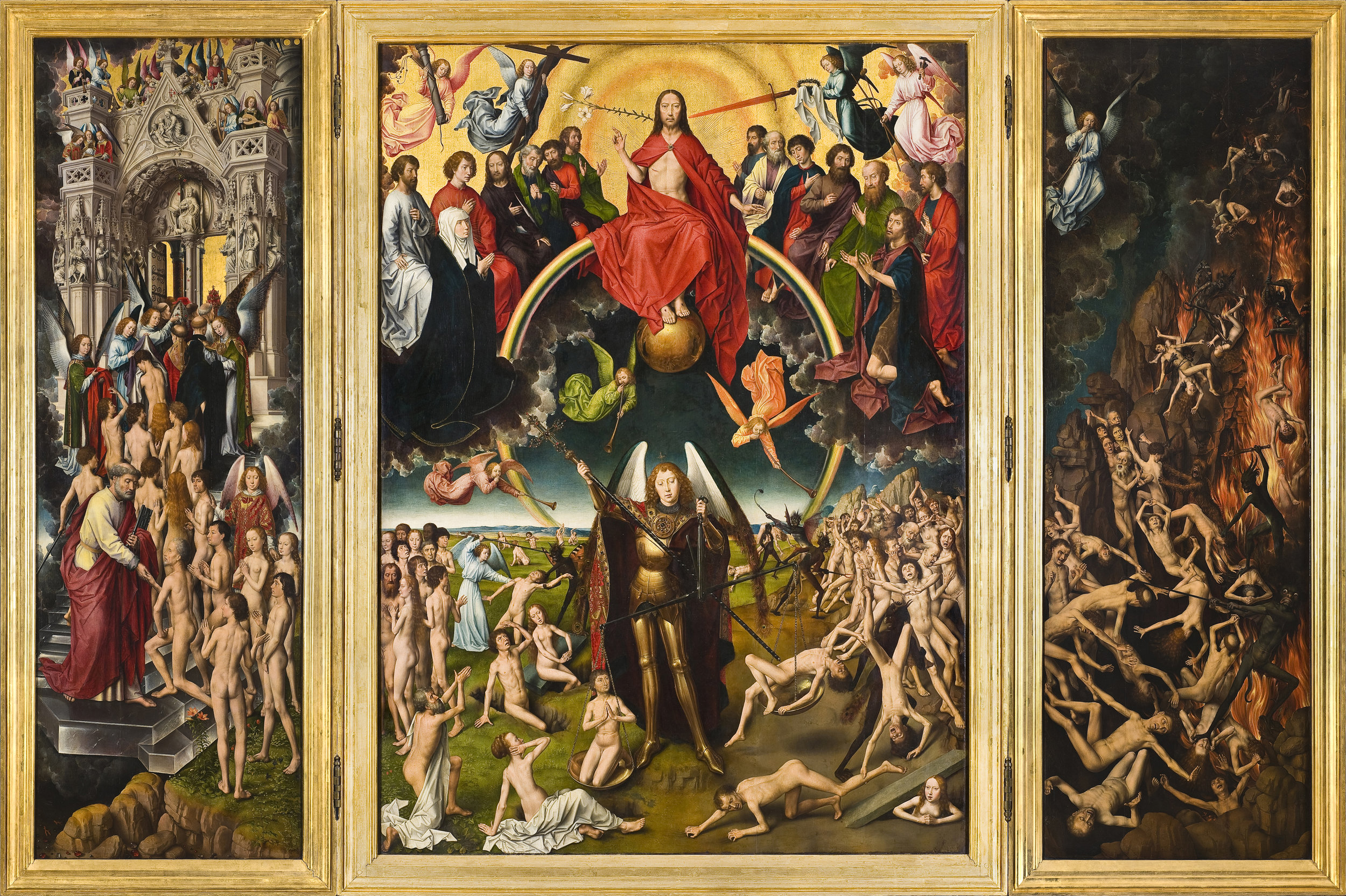 This fifteenth century triptych of the Last Judgment is oddly evocative of Skysworn for me, given that it in general the Cradle series has an Eastern vibe to it. Perhaps it is St. Michael in the middle, weighing souls, reminiscent of Suriel and Ozriel saving people from chaos. Or the glowing sword behind Christ's head. Or the fact that Christ is sitting on a rainbow. I could see a high level sacred artist doing something like that.
For all of the pan-Asian flair of the Cradle series, it has some of the aesthetics of Christian apocalyptic art. Of course, the apocalypse is not unique to Christianity. It is something like a human universal. Probably for the reason that the world does occasionally look like it is going to end.
But this is not the end for Lindon and his friends. Not yet anyway. He still has a long way to go before he meets his destiny.
Unsouled: Cradle Book 1 Review
Soulsmith: Cradle Book 2 Review
Blackflame: Cradle Book 3 Review
  Skysworn (Cradle Book 4) By Will Wight