Catholic
The Long View 2006-12-01: Benedict in Istanbul; Transcendent Liturgy; Great Days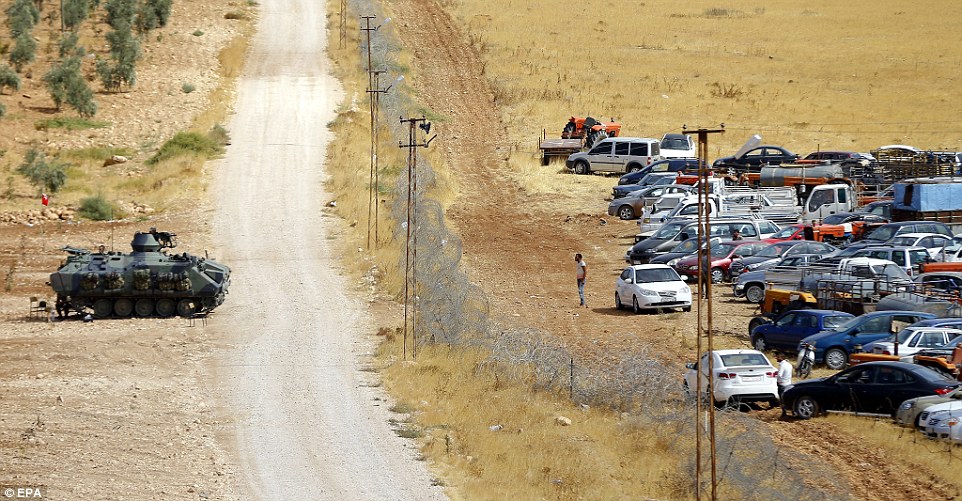 I will admit I haven't thought deeply about whether Turkey's admission to the European Union would have in fact been good or bad. I do find Pope Emeritus Benedict's acts less alarming in retrospect than John did at the time.
Some random thoughts:
Turkey wouldn't have been part of the Schengen zone, so travel wouldn't have been much different, nor would the 2016 migrant crisis have been much different. There were too many people to cross in normal ways, so the tragedies would probably have still happened.
If Turkey had adopted the Euro, it would have made Greece's financial crisis look like nothing. I can't imagine that Germany would have actually agreed to put Turkey in the Eurozone, but hey, weirder things have happened.
John J. Reilly's point about religious liberty might have been interesting. Maybe the Orthodox Christians and other religious minorities would have benefited Or maybe they would just pack up and leave with easier access to more welcoming lands. I find this one harder to guess.
If you think of the EU as a new Christendom, which its founders assuredly did, then admitting Turkey is strange. If, like most people now, you would never even think of this connection, then being opposed for symbolic reasons is instead strange.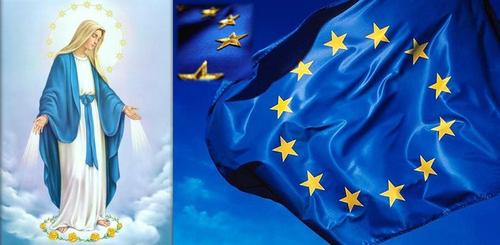 I'm not sure that the current situation with Syria would really be much different either if the EU border was involved. Turkey is already in NATO.
---
Benedict in Istanbul; Transcendent Liturgy; Great Days
The Pope took the turban, or so I thought in bleary dismay when the clock radio woke me up with a report like this:
Pope Benedict wound up a fence-mending visit to Turkey on Friday amid praise from the local press for visiting Istanbul's Blue Mosque and praying toward Mecca "like Muslims". ...Catholic officials also presented the mosque visit, where Benedict stood in silent prayer while Istanbul Grand Mufti Mustafa Cagrici prayed aloud, as a key moment of reconciliation... "I would compare the Pope's visit to the mosque to Pope John Paul's gestures at the Western Wall," said veteran Vatican mediator Cardinal Roger Etchegaray, referring to Pope John Paul II's prayers at Jerusalem's Western Wall in 2000.

"Yesterday, Benedict did with the Muslims what John Paul did with the Jews."
This irenic gesture can be theologically defended, and Fr. Jonathan Morris of Fox News duly defended it a few hours later, but you know there's a problem when your friends are using the title: The Pope in a Mosque — Dialogue or Idolatry?
Promoting the positive elements in other religious traditions is not the same as sanctioning their creeds or whitewashing differences. It is to encourage all people of good will to seek and follow the truth in as much as God reveals it to them, in his own timing and mysterious ways.

The goodness Pope Benedict will be promoting today here in Istanbul is not the Quran or the prophet Mohammad; it is the honest piety of many Muslim believers. He believes that when they pray, if they do so sincerely, the same God who listens to him in papal robes and to the homeless man with no robes at all, also listens to them.
To put it more briefly, our relationship to God as "thou" must be distinguished from our knowledge of God as "it," which is lucky, because the latter always needs work. And in fact, it is not likely that the principal author of Dominus Iesus is going squishy on religious relativism. The problem is that, in Istanbul, the pope's job as a statesman collided with his job as a pastor, to the great detriment of the latter. This was true even of his diplomatically defensible hedging about the the admission of Turkey to the EU:
Pope Benedict and the spiritual leader of Orthodox Christians said on Thursday minority rights must be protected as the EU expands and appeared to jointly support Turkish membership if it protected religious liberties. ....Patriarch Bartholomew, spiritual leader of the world's 250 million Orthodox Christians, strongly supports Turkey's membership in the EU and two days ago the Pope did an about-face from his previous opposition to Ankara's bid.
We have to sympathize with the patriarch's position. He wants Turkey to join the EU because then he will be able to appeal to Brussels over the head of Ankara about the oppression of Christian minorities. However, Benedict knows as well as anyone that the admission of Turkey would be a catastrophe from which Europe might never recover. Indeed, he knows this better than almost any other Western statesman, and a lot of the public respect he had garnered was based on the fact he seemed to be the only political figure note who was willing to be publicly realistic on this subject.
The pope has now lost that respect. He has dismayed his own flock. He has alienated other Christians who admired his fortitude. And the irony is that the journey to Istanbul will advance Christian-Muslim relations not one centimeter. You cannot placate the implacable.
I have every confidence that Benedict will repair the damage. If he does achieve final reconciliation with the Orthodox, the current dismay might even have been worth it. I have my doubts, though: reconciliation is not really in Patriarch Bartholomew's gift.
* * *
History should be irrelevant to religious practice, much less current political questions. The remarks by Father Chrysogonus Waddell in Adoremus are really a sober appreciation about the relevance for today of the 12th-century movement for the reform of liturgical music, but I cannot resist sharing this ghost story:
There are numerous stories from medieval monastic literature which take for granted a connection between our sacred music and the music of heaven. ...Which brings me to a very similar account from the twentieth century. When the great French musicologist Nadia Boulanger lay in a coma just a few days before her death, Leonard Bernstein came to visit her, despite that fact that any kind of communication was absolutely impossible.

Suddenly she spoke: "Dear Lenny …" He searched his mind anxiously for the right thing to say, and then heard himself asking: "Do you hear music in your head?" Instant reply: "All the time." Bernstein continued: "And what are you hearing at the moment?" He thought of her preferred loves. Mozart? Monteverdi? Bach? Stravinsky? Ravel? Long pause. And then: "One music … with no beginning, no end." She was already there, wrote Bernstein, on the other side.

And this is the great challenge for the contemporary composer of sacred music: to write music that already anticipates and shares in that music from above; a music that has no beginning and no end; a music that draws us even now to the other side.
We don't usually think of the liturgy as an empirical science, but perhaps we should. The view would be fruitful even if you regard the whole thing as a product of neurochemistry.
* * *
Speaking of dismay, the ever more despondent Victor Davis Hanson entitled a speech he delivered at the Claremont Institute's annual dinner in honor of Sir Winston Churchill Losing the Enlightenment (or at least he called the print adaptation that), and suggested that a "civilization that has lost confidence in itself cannot confront the Islamists." He does, however, end on this note:
So let me quote Winston Churchill of old about the gift of our present ordeal:

"These are not dark days: these are great days--the greatest days our country has ever lived."
I do not think that yet speaks to our condition. I am reminded much more of this passage from Oswald Spengler's The Hour of Decision, about an earlier phase of the same crisis:
We live in one of the mightiest ages in all history, and no one sees, no one realizes it. We are experiencing a volcanic eruption that is without parallel. Night has set in, the earth trembles, and streams of lava are rolling down over entire nations - and we send for the fire-brigade!
I strongly suspect that, if Spengler had lived longer, he would have wound up on Churchill's side, but that's another story.
Copyright © 2006 by John J. Reilly