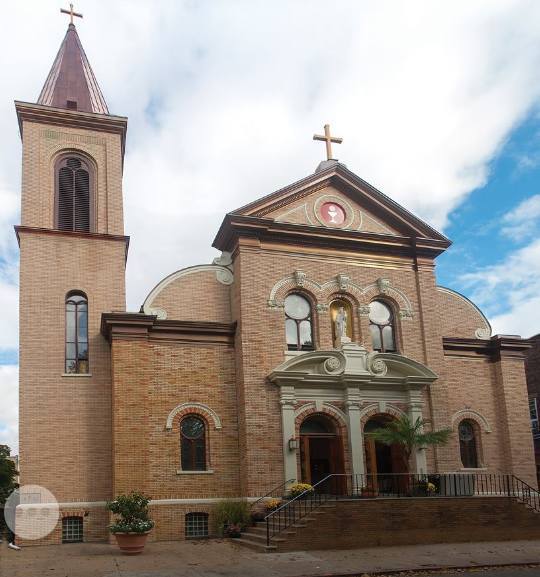 Since I happened to be in New Jersey, I thought I would visit John Reilly's home, Jersey City, and attend Mass at Holy Rosary Church. John used to attend a Latin Mass there, but today I attended an Italian Mass. I thought perhaps having heard a Latin Mass and a Spanish Mass, I could keep up with the Italian. As it was, I was pretty lost. The acoustics were bad, and the volume was low, but even with a printed missal I couldn't easily follow the Italian. It was so fast and smooth that it was hard to keep place.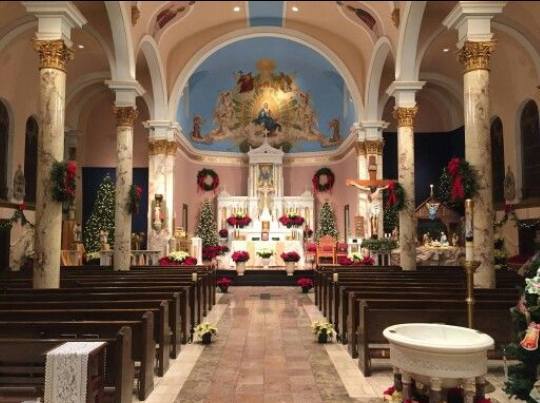 Jersey City near Holy Rosary is a pretty place, full of 2 to 3 story brick buildings, with a fine view of the skyscrapers of Manhattan. The price of real estate is accordingly high, and going higher.
After Mass, I headed to Holy Cross Cemetery in North Arlington.  John had been buried there i 2012. I've never been to such a busy cemetery. A line of cars was pulling in and out the whole time I was there, which ended up being a couple of hours, since I was lost. There are 289,000 graves there, according to Wikipedia. I spent a bit of time wandering around the capacious mausoleum, before I figured out another John J. Reilly had been buried there in 2012.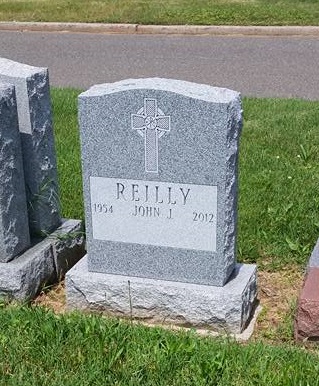 Once I figured out I was in the wrong place, I headed back outside. I never did find a map, but I did have a grave location, so I drove until I found the correct section, and paid my respects, and offered up a prayer for him.
In John's honor, I then headed for the shore to enjoy a beer. John was a Heineken man, but microbrews are my style, so hopefully he will forgive me when next we meet.