Reviews
Firestone Walker Double DBA 2014 Review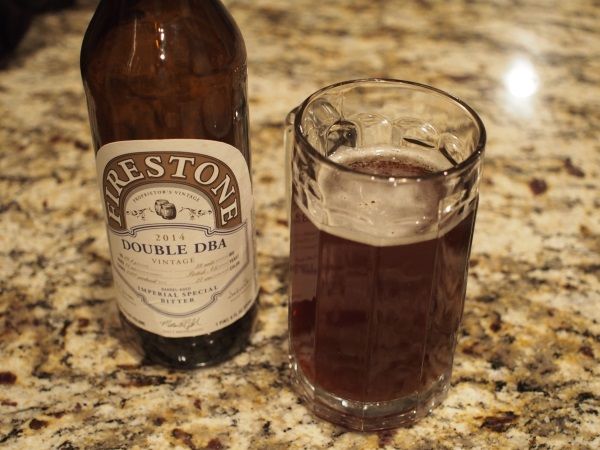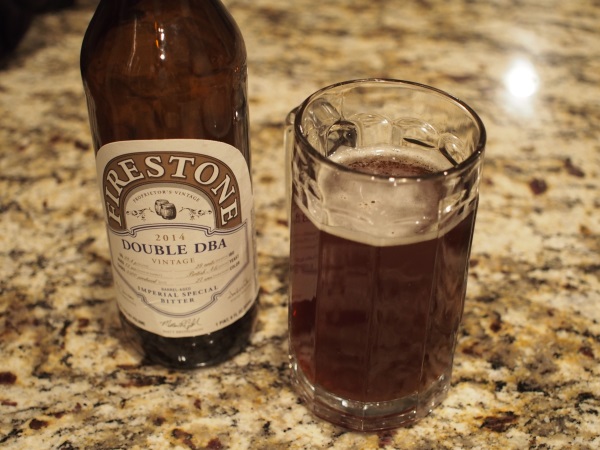 Firestone Walker Double DBA 2014
Type 31 [Imperial Special Bitter]; 12%ABV; O.G. 28.4 plato; 29 IBU; aged 12 months; British Ale yeast; 27 srm
Rating
I received this beer from the Magistra for my 10 year work anniversary. A mighty fine present.
Double DBA is Firestone Walker's flagship beer brewed double strength. I guess that makes it a Double Double Barrel Ale? Double2 Barrel Ale?
Since this is a double strength imperial version of an already malty beer, you should not be surprised at how thick and rich this beer is. Add barrel-aging on top of that, and you are going to have a very sweet, but also a very deep beer. The box advertised toasted coconut, and I think I got that one, although I missed out on the graham cracker.
Thick on the tongue, sweet on the finish, this is a fine beer for sipping in the evening after the kids have gone to bed. Pick this one up, you won't be disappointed.