The new music venue in Las Vegas called The Sphere [although not Crichton's Sphere, a good deal on Amazon right now] was described by one of my Twitter mutuals as "the opposite of a sensory deprivation tank".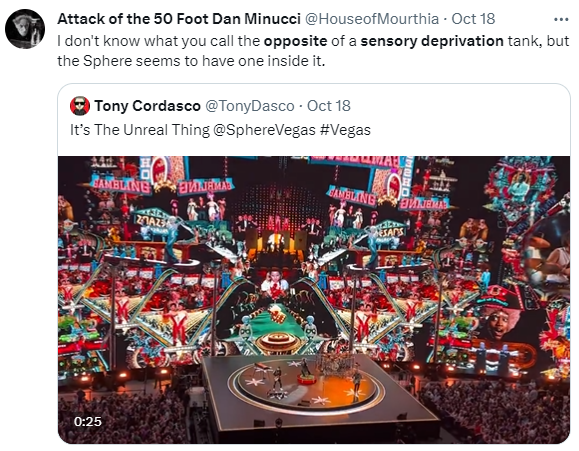 In the subset of humanity described as having Sensory Processing Disorder, there are a few distinct types. For a given stimulus, there can be compulsive seekers, and equally compulsive avoiders. Out in the tails, there are a certain number of people who would be inexorably drawn to the overwhelming sights and sounds of the Sphere, and another set who would be driven to madness by exposure.
Which is pretty on-brand for Vegas.