John J. Reilly's Curriculum Vitae
This is an archive of John J. Reilly's CV from his website. I have preserved it as a testament to a life well-lived, and a marker to articles that John wrote that did not appear on his website, and because of that I do not have specific permission to re-print them.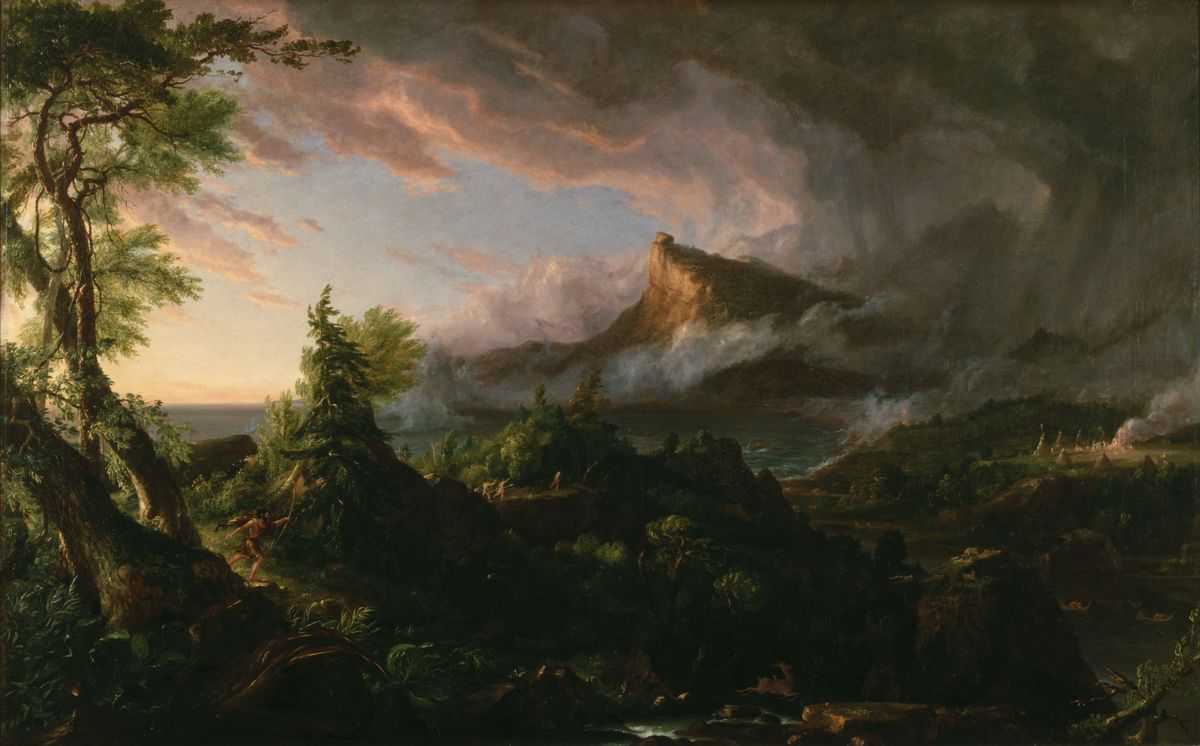 This is an archive of John J. Reilly's CV from his website.
I have preserved it as a testament to a life well-lived, and a marker to articles that John wrote that did not appear on his website, and because of that I do not have specific permission to re-print them.
-Benjamin I. Espen, 2023
---
Curriculum Vitae
John James Reilly
[US Citizen; Postal Address and Telephone Number on Request.]
E-mail: admin@johnreilly.info
Website: http://www.johnreilly.info/index.html
---
Summary
I am a writer, editor, and researcher. I am also a member of the New Jersey Bar. Since 1982, I have worked for several publishers on books, newsletters and magazine articles, as well as material for online presentation. The bulk of my published work has been for professional audiences. (As a technical editor, I have particular familiarity with banking publications and banking law.) I have also written extensively on politics and culture. My chief intellectual interests are theories of history and the social aspects of millenarianism, on which I have published numerous articles and two books. Other topics on which I have written include the financial services industry, general law, strategic planning, telecommunications, religion, popular science, economics, and intellectual history.
---
Professional History
The Year 2007
Legal Editor for BarWrite, a Bar Exam preparation service. Prepared and updated course materials, including graphics, for texts dealing with Contracts, Torts, Wills, Domestic Relations, and Corporations. For Lexis-Nexis, proofread Capra's handbook on Evidence. Also: assumed responsibility as webmaster for the American Literacy Council.
The Year 2006
Legal Editor and Book Reviewer. Principal assignments from Kirkus Reviews and BarWrite. The reviews focus on political science and the sociology of religion, with special attention to millennialism.
The Years 2004-2005
Freelancer: This period has been devoted largely to academic work, and to developing my website, johnreilly.info. Nine articles were published or accepted for publication in this period. The venues were: American Outlook, Business Travel Executive, Comparative Civilizations Review, Democratization, and First Things. The articles in question are described in the Appendix to this CV. Additionally, I published 26 major book reviews published on johnreilly.info, and continued to expand a well-regarded blog, The Long View. I presented a paper at the annual conference of the International Society for the Comparative Study of Civilizations: The Second Religiousness in the 21st Century (University of Saint Thomas: June 2005).
The Years 1990-2004
Contributing Editor to Business Travel Executive: As contributing editor, I wrote a monthly column, The Federal Papers, on the regulation of the airline industry as it affected the management of business travel. The column focused on developments at the federal level, but with some attention to state and local liabilities. The column included security issues and some tax matters. Additionally, I contributed feature articles to the magazine. I sometimes assisted with line and copy editing. I continue to contribute occasional pieces.
Occasional Contributor to First Things (1995 and Subsequently): Over the years, I have been a fairly frequent contributor of reviews and comment pieces to First Things, the noted journal of the Institute for Religion and Public Life. The items are described in the Appendix to this CV.
1990 and Before
Writer of Law and Business Books for the Publisher, Warren, Gorham & Lamont: February 1988 to May 1990.
In this position, I was responsible for researching, writing and editing the annual or semi-annual supplements to books dealing with the financial services industry. I worked with the marketing department to help develop marketing strategies for the books. Much of the advertising copy I wrote myself. Sometimes the authors of the main volumes provided text for the supplements. In that case, I worked closely with the author to edit the material. On the frequent occasions when I produced the text myself, it usually consisted of descriptions of recent legislative and regulatory developments, as well as digests of relevant judicial decisions. Here is a list of the books for which I was responsible:
The Fair Credit Reporting Manual. The manual (which has been discontinued) focused on the restrictions imposed by federal law on the dissemination of consumer credit histories. The book dealt primarily with the activities of credit reporting agencies.

Federal Banking Laws. This is a comprehensive compendium of all the federal statutes and regulations which affect commercial banks. The last supplement on which I worked was concerned with the savings-and-loan bailout bill (The Federal Institutions Reform, Recovery, and Enforcement Act of 1989.)

The Law of Electronic Fund Transfer Systems. The book describes the national and international systems for the electronic transmission of funds and the computerized storage of financial information. Its goal is to highlight possible sources of legal liability to financial institutions arising from the operation of these systems.

The Law of Financial Privacy. The emphasis of this book is on the protection of the privacy interests of individuals in their financial records, particularly against intrusion by agencies of the federal government.
Newsletter Writer/Editor for the Simmons-Boardman Publishing Corporation: June 1985 to September 1987.
I researched, wrote and supervised the production of three newsletters, all of which were four-page monthlies. (I also provided editorial assistance for other publications produced by this company.) The newsletter research required extensive telephone interviewing of news sources in government and business. I wrote most of the direct mail for these publications and helped develop the marketing strategies. The newsletters were:
Bank Planning: This publication attempted to spot economic and social trends for policy makers at banks. It did this in large part by critiquing business strategies and product ideas current in the banking press. The newsletter was essentially a futurist exercise, with a time horizon of about five years. It, too, was published in conjunction with the American Bankers Association.

Religion, Society and the Law: This publication updated developments in the law affecting the liabilities of churches and synagogues. It concentrated on such practical matters as liability for accidents occurring on church property and the legal control of denominational assets. The newsletter was an experiment which had to be abandoned after only a few issues as part of a cost cutting program.
Associate Editor with the West Publishing Company: July 1982 to May 1985.
The largest and most interesting part of this position was editing the United States Code. The West Publishing Company has the contract to codify legislation produced by Congress. I was one of the three or four editors assigned to do this. The work included deciding which legislation would become a permanent part of the Code, writing historical notes on amendments to existing legislation, and composing section heads for legislation which did not already have them. Another large part of my work at West was classifying summaries of judicial decisions to the statutes they interpreted. I also did some technical editing and proofing of commentaries by legal experts.
Private Legal Practice: September 1980 to July 1982. This involved wills, leases, consumer law, landlord tenant disputes and automotive damage work.
Law Clerk to the Hudson County District Court: June 1979 to September 1980.
This position required extensive legal research and writing in all areas of the law. It involved helping to keep the court docket in order and working with most of the practicing bar of the county on scheduling questions. It also required trying to keep the peace among a remarkable selection of the general public.
Student Employment: Before June 1979. This was work of a temporary or part time nature, both during the school year and over the summer. It included jobs such as youth counseling, the Post Office, subassembly work in a factory and building maintenance.
Education
Georgetown University Law Center (Washington, D.C.): Class of 1979, Degree of Juris Doctor. Admitted to the New Jersey Bar on December 20, 1979.
St. Peter's College (Jersey City, New Jersey): Class of 1976, Bachelor of Arts Degree, Magna Cum Laude. Political Science Major. Thesis on the role of racism in nineteenth century models of history.
St. Peter's Preparatory School (Jersey City, New Jersey): Class of 1972.
St. Aloysius Grammar School (Jersey City, New Jersey): Attended grades 1 through 8.
---
A NOTE ON LANGUAGES: At various times, I have studied Chinese, French, German, Irish, Latin and Spanish. German and French, which figured largely in my undergraduate thesis, are the languages in which I maintain the best reading ability.
---
Associations
I am a member, more or less active, of the following organizations:
The Center for Millennial Studies: Based at Boston University, the Center is concerned with the history of apocalyptic ideas and how they have affected the development of actual societies over time.

The Simplified Spelling Society: Founded in 1908, this London-based organization is dedicated to the reform of English orthography. With any luck at all, it will continue to be so-dedicated for yet another century.

The American Literacy Council: Board Member in 2004, 2005.
Appendix: Publications since 1990
The Year 2006
Populism and the Mirror of Democracy (A review of the anthology of international case studies edited by Francisco Panizza: Democratization, February 2006)
The West's Last Chance (A review of Tony Blankley's strategy for the war on terror: The Comparative Civilizations Review, Spring 2006)
The Years of Rice and Salt (A review of Kim Stanley Robinson's classic novel of Alternatve History: The Comparative Civilizations Review, Spring 2006.)
An Angel Directs the Storm (A review of Michael Northcott's acount of the role of apocalyptic in American foreign policy (Democratization: Accepted for Publication in 2006)
The Year 2005
The Second Religiousness in the 21st Century (A paper presented at the 34th Annual Conference of the International Society for the Comparative Study of Civilizations: University of St. Thomas, St. Paul, Minnesota, June 9-11, 2005)
Populism and the Mirror of Democracy (A review of an anthology, edited by Francisco Panizza, on the political science of populism as an international phenomenon: Democratization, Winter 2005)
The Year 2004
Unconquerable World: Power, Nonviolence, and the Will of the People (A review of Jonathan Schell's prediction of a Gandhian future: American Outlook, Winter 2004)
Against the Modern World: Traditionalism and the Secret Intellectual History of the Twentieth Century (A review of Mark Sedgwick's survey of Guenonian Tradition and its offshoots: First Things, December 2004)
Ceiling Limits? (A special report on the role of lobbying in rising ground transportation insurance premiums: Business Travel Executive, November 2004)
Tribe and Empire (A review of Patrick E. Kennon's "Essay on the Social Contract," which argues that the Nation must give way to the Empire. Comparative Civilizations Review, Spring, 2004.)
Art: A New History (A review of Paul Johnson's history of art: First Things, March 2004.)
The Year 2003
The World after Modernity (This is a modified version of the paper delivered in 2001 at the Center for Millennial Studies. Comparative Civilizations Review, Fall 2003.)
Prophet of Decline: Spengler on World History (This review of John Farrenkopf's study of Spengler's later thought appeared in the Fall 2003 issue of Comparative Civilizations Review.)
The Perfection of the West (This anthology of my writings updates and reinterprets Spengler's morphology of history for a 21st century audience. The publisher is Xlibris.)
The Year 2002
After the Third Age: Eschatological Elements of International Postwar Fascism (A paper presented to the Seventh Annual Conference of the Center for Millennial Studies, Boston University, November 2-4.)
Warrior Politics (A review of Robert Kaplan's proposal for an American imperial ethics. First Things June/July 2002.)
Nonzero: The Logic of Human Destiny (A review of Robert Wright's book about the historical tendency toward cooperation. Comparative Civilizations Review Spring 2002.)
The Year 2001
Spengler's Future: The World After Modernity (A paper on the archetype of the universal state, delivered at the Center for Millennial Studies, Boston University, November 4, 2001.)
Airworld (A review of Walter Kirn's novel about the alternative universe of air travel. Business Travel Executive, September 2001.)
Journal of the Simplified Spelling Society (Edited issue no. 29, from article acquisition to layout.)
Daemonomania (A review of the first three books in John Crowley's Aegypt series.First Things, March 2001)
How to Market Doomsday: Notes from the Cutting Edge of Comparative Eschatology (Love Those Millennials: Newsletter of the Generational Research Group, January 2001)
The Year 2000
The Political Context of Spelling Reform in the USA (Journal of the Simplified Spelling Society, No. 28 2000/2)
From Dawn to Decadence: 500 Years of Western Cultural Life (A review of Jacques Barzun's account of the era since 1500. First Things, November, 2000)
Soft Landings: "Generations," Tolkien & Preterism (Paper presented at the Fifth Annual Conference of the Center for Millennial Studies, Boston University, October 28 to October 31.)
Apocalypse & Future: Notes on the Cultural History of the 21st Century (An anthology of my writings on millennial studies and metahistory, published by Xlibris.)
Contributed a piece of speculation about the 21st century to the symposium, "What Can We Reasonably Hope For'" (First Things, January 2000)
Became the American Editor for the Journal of the Simplified Spelling Society. (See "Associations" below.)
The Year 1999
The Lure of the Millennium: The Year 2000 and Beyond (A review of Raymond Bulman's sympathetic treatment of the history and future of millennialism. First Things, December, 1999)
Richard Feynman and Isaac Asimov on Spelling Reform (This essay appeared in issue No. 25 of the Journal of the Simplified Spelling Society (1999/1).)
Globalization and the Devil: Apocalyptic Perspectives on International Integration (This appeared in the webzine, The Richmond Review [http://www.richmondreview.co.uk.] in June, 1999.)
TechGnosis (A review of Erik Davis's fascinating book on "Myth, Magic and Mysticism in the Age of information." First Things, May, 1999.)
Cthuluism and the Cold War. (This humor piece appeared in the March issue of The New York Review of Science Fiction.)
The Year 1998
The Perennial Apocalypse: How the End of the World Shapes History. (This is my second published book, brought out in e-book format. It seeks to do for the end of the world what The Hero with a Thousand Faces did for the myth of the hero. Online Originals, http://www.onlineoriginals.com, London, UK.)
Staring into Chaos (A review B.G. Brander's useful summary of the ideas of the great "pessimist" metahistorians of the 20th century. First Things, December, 1998)
Religion and Governance -- A Response (This short essay appeared on the Website of the World Network of Religious Futurists, in response to a report some of the Network's members had prepared for the European Commission. October, 1998)
Eclipse of the Sun (This is a review of the apocalyptic novel by Michael O'Brien. It appeared in the Center for Millennial Studies' newsletter, Apocalypse Stew, Vol. 1, No. 11., Summer 1998)
Tribulation Force (This is a review of the apocalyptic novel by Tim LaHaye and Jerry B. Jenkins. It appeared in the Center for Millennial Studies' Journal of Millennial Studies, Vol. 1, No. 1., Spring 1998)
The Fate of Noospheres (This essay is an attempt to relate the eschatology of Teilhard de Chardin to the search for extraterrestrial intelligence. As it appears on the Web, it is also one of my rare attempts to make significant use of hypertext. The Millennial Prophecy Report, April 1998)
T.R.: The Last Romantic (A review of H.W. Brands' wonderful biography of Theodore Roosevelt. Proposals for a revival of Roosevelt's "New Nationalism" are considered with due skepticism. Culture Wars, March 1998)
The Menace of Multiculturalism: Trojan Horse in America (A jeremiad by Alvin J. Schmidt, a former Mounty turned college professor. He warns, among other things, about the dangers of bilingual education. Culture Wars, February 1998)
Far Futures (A review of five eschatological novellas by five hard-science fiction writers; edited by Gregory Benford. The ideas of the cosmologist Frank Tipler are well represented. The Millennial Prophecy Report, January 1998)
Halfway Heaven: Diary of a Harvard Murder (This excellent analysis by Melanie Thernstrom of the first murder of one Harvard student by another reminds us that sometimes cultural analysis is bunk. Culture Wars, January 1998)
"Intelligent Television" (This review of the infamous ABC series, Nothing Sacred, is more in sorrow than in anger. Mostly. (First Things, January 1998)
The Year 1997
The New Absolutes (According to social critic William D. Watkins, "tolerance" has come to mean an instrument of ideological coercion. Culture Wars, December 1997)
Fascism: A History (Roger Eatwell gives us not just a history but a persuasive theory. Culture Wars November 1997)
Spirit Wars (The subtitle of this book by the theologian Peter Jones is "Pagan Renewal in Christian America." The book provides more reasons, if more were needed, to dislike Gnosticism. Culture Wars, October 1997)
The Last Crusade (A review of Warren Carroll's history of the Spanish Civil War; from a Carlist perspective. Culture Wars, September 1997)
The Last Division: A History of Berlin 1945-1989 (Ann Tusa did the near-impossible by writing a readable account of Cold War Berlin. The emphasis is on the 1950s. Culture Wars, July/August 1997)
Spymaster (This book by Leslie Colitt tells the story of Markus Wolf, the East German spymaster, and of the espionage agency he headed. It makes the Cold War look just as grubby as it actually was. Culture Wars, June 1997)
The Apocalypse Kit (Here I give every precedent I can think of for the mass suicide of the Heaven's Gate cult, but still fail to explain it. Culture Wars, May 1997, and The Millennial Prophecy Report, Fall 1997)
Ecstasy Club (A review of Douglas Rushkoff's novel about the rave at the end of the world. The author liked this review. Culture Wars, May 1997)
Ecumenical Jihad (A program, by Boston College professor Peter Kreeft, for an interfaith alliance of believers in natural law to fight the culture wars. Metaphorically, of course. Culture Wars, April 1997)
Neocons, Theocons and the Cycles of American History (An appreciation of First Things magazine's November 1996 symposium, "The End of Democracy?" This piece originally appeared in the February, 1997 issue of Culture Wars. It was included in an anthology of the symposium: The End of Democracy by Richard John Neuhaus, Spence Publishing, 1997)
Omens of Millennium (A review of Harold Bloom's tract for that old time Gnosis. First Things, February 1997)
The Coming Age of Cathedrals (How millennial fever can contribute to a sense of historical optimism: an essay in applied eschatology. First Things, January 1997)
Hitler's Willing Executioners (The author, Daniel Goldhagen, is wrong in thinking that something peculiar to German culture led to the Holocaust, but his examination of the mechanics of atrocity is worth reading. Culture Wars, January 1997)
The Next American Nation (Michael Lind's class analysis explains why the Overclass are going to get their comeuppance. Lind is wrong in many interesting ways. Culture Wars, January 1997)
The Year 1996
The End of the Age (This is a book review of Pat Robertson's millenarian novel. Millennial Prophecy Report, 1996)
The Millennium and the Roman Catholic Church (An overview of Roman Catholic theology regarding the end of history and that theology's relationship to popular endtime beliefs. Millennial Prophecy Report, 1996)
Fighting for Liberty and Virtue (This is a book review of Marvin Olasky's study of the role of religion in the American Revolution. The author claims it was decisive. The thesis of the book has become a commonplace among cultural conservatives. Fidelity Magazine, 1996.)
Executive Orders (Tom Clancy's thought experiment about what we really need in a president. Culture Wars, December 1996)
Active Faith (Ralph Reed, the Director of the Christian Coalition, here explains what that organization is all about. Maybe the future is not what it used to be. Culture Wars, September 1996)
How to Prevent a Civil War (This article explains exactly what to do the next time the United States Supreme Court gets uppity. Culture Wars July/August, 1996)
The Politics of Meaning (This review of Michael Lerner's book explains what Hillary Rodham Clinton meant by "The Politics of Virtue." God, it seems, is a socialist. Culture Wars, July/August 1996)
God or Goddess? (This book by Manfred Hauke gives an excellent critique of feminist theology. Fidelity Magazine, May 1996)
Portrait of a Woman: The Life of Gloria Steinem (Really, it was not all her fault, says Carolyn G. Heilbrun. Culture Wars, March 1996)
Art Lessons (This book review of Alice Goldfarb Marquis's study of the decline and fall of the National Endowment for the Arts will make you pity the endowment rather than hate it. Culture Wars, February 1996)
Downsizing is Easy; Government Is Hard (How the Federal Aviation Administration managed not to update the oldest computer system in Christendom. Business Travel Executive, February 1996)
Justice Oliver Wendell Holmes (This review of G. Edward White's biography of the great U.S. Supreme Court Justice highlights Holmes's resemblance to Faust. Culture Wars, January 1996)
The Year 1995
Millennium: A History of the Last Thousand Years (This is a book review of Felipe Fernandez-Armesto's tour of the millennium now ending. It is particularly interesting for his views about China. Culture Wars, December 1995)
Higher Superstition (You are not going to find a better critique of academic postmodernism than this book Paul R. Gross and Norman Levitt, at least as postmodernism relates to science. Nevertheless, I argue that science has created its own enemies. Culture Wars, November 1995)
How Abortion Builds Better Families (This is a response to Jerry Z. Muller's influential article in The New Republic [8/21/95] setting out a conservative case for abortion. This piece has received some notice. Culture Wars, November 1995)
Terrible Honesty (This is a review of Ann Douglas's weirdly uncritical history of Manhattan in the 1920s. Culture Wars, October 1995)
The Demoralization of Society (In this book, Gertrude Himmelfarb explains how the Victorians made society more civilized, and how 20th century society has been going the other way. Culture Wars, July/August 1995)
After Darwin (This essay explains how complexity theory may do in Darwinian evolutionary theory. First Things, June/July 1995)
The Physics of Immortality (This is a book review of Frank Tipler's quantum mechanical proof of the existence of God. First Things, January 1995)
The Year 1994
The Celestine Prophecy (This is a book review of The Book That Would Not Die, or even get off the best-seller lists. Fidelity Magazine, October 1994)
A Salvo against Systems (A brief critique of world systems theory for the International Society for the Comparative Study of Civilizations. ISCSC Newsletter, Fall/Winter 1994)
The Year 1993
Spengler's Future (This was my first published book. It began as a computer exercise. I was teaching myself BASIC, and I decided to try to write a program to predict the future. Naturally, I chose Oswald Spengler's cyclical theory of history to generate the algorithms. No attempt to predict the future is altogether serious. Still, the result was an interesting exercise in comparative history. Just wait till I learn a more sophisticated programming language. Millennium Publications, East Brusnwick, N.J.)
End