Japan
Vampire Hunter D Humble Bundle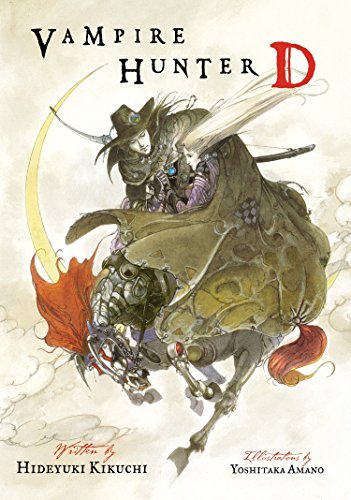 Humble Bundle has a screaming deal on the Vampire Hunter D light novels by Kikuchi Hideyuki. You can pick up 29 volumes for as little as $25. I passed Vampire Hunter D over when I was younger, but I picked this up and read the first one and I'm ready to start raving about it. The cover and interior art by Amano Yoshitaka is a big feature too.
Somehow, I've only managed to review one light novel in the history of this blog. This clearly needs to be rectified. Vampire Hunter D seems like a good place to start.
I like the phrase light novel, as it gives me an impression of something exciting and entertaining, in contrast with a novel that is heavy. Light novels are the Japanese instantiation of the pulp tradition, and as such you should expect rousing adventures inside. More on that soon.
---
h/t JD Cowan / I don't have an affiliate relationship with Humble, I just think this is a great deal for some awesome books.