Reviews
Persian Locks: 1500 Years of Iranian Padlocks by Parviz Tanavoli Book Review
Persian Locks: 1500 Years of Iranian Padlocks by Parviz Tanavoli [Amazon link] is an absolutely beautiful volume detailing the lock-making traditions of Iran. I wouldn't hesitate to put this on my coffee table. The illustrations of lock mechanisms within this book are solidly in the tradition of Roger Jean Segalat's How Things Work [the original of course!], fascinating in their clarity and simplicity.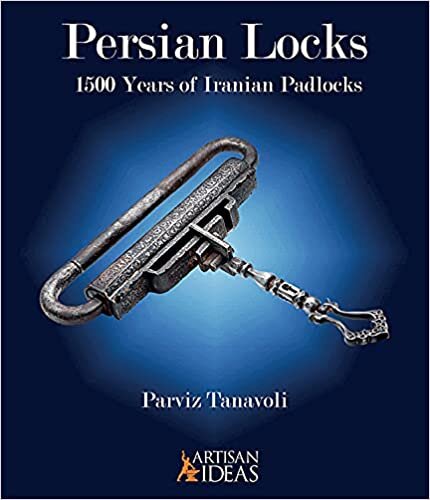 However, you don't simply get diagrams of how locks were constructed, but a reasonably comprehensive history of locks and lockmaking within Greater Iran or Persia. Along with that is a selection of photographs of locks from the author's collection, showcasing an astounding variety of forms and styles across the centuries. I am fascinated by the author's suggestion that the artistic energy of representational art was redirected into everyday objects like locks after Islam became the dominant religion in Iran, all but eliminating sculpture and painting.
The care with which this volume was produced is evident. All of the pictures are crisp and clear, many in full color. There are a number of references inserted to another volume I have reviewed, Locks and Keys Throughout the Ages, which is entirely appropriate, as lock technology is an art as old as civilization, and Iranian locks share much in common with the historical locks featured in the other volume published by Artisan Ideas. I hope that their production values continue to be as high as this in the future.
I understand that not everyone has my fascination with locks, but this book has something for anyone who can appreciate beautiful things made in a tradition handed down from father to son and master to apprentice for millennia.
I was provided a copy of this book by the publisher.
My other book reviews | Reading Log
Other books by Artisan Ideas
Locks and Keys Throughout the Ages by Vincent J. M. Eras Book Review