Paula Richey
Penance by Paula Richey Teen Heroes Unleashed Book 1 Book Review
Penance by Paula Richey [Amazon link] is the first young adult novel in the Heroes Unleashed superhero universe. YA is not really my thing, especially since I am not the target market of teen girls. Given that, it was not really my jam. However, that doesn't mean you might not like it, so let's take a look.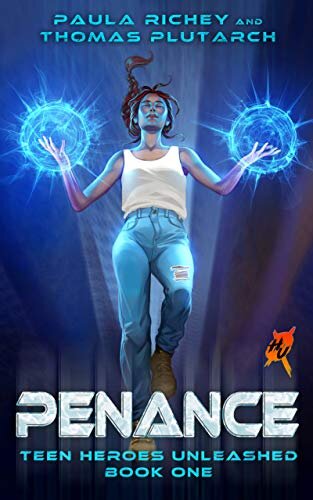 Penance Copper grew up on the streets. She sleeps rough. She is mostly unlettered. And she has many of the self-destructive habits that lifestyle will teach you in the name of self-preservation. However, Penance is also a Prime. She can harness the power of electricity to do marvelous things…sometimes. Her powers are rough and unshaped, just like Penance herself.
As this is a YA novel, we can expect that Penance has some growing up to do. We can also expect her to find new friends, have adventures, and perhaps find a love interest as well. I think Richey succeeds at providing all of this, in a format that sticks closely to the classical juvenile novel:
I followed Robert Heinlein's rules on 'juveniles' when I wrote it: no sex scenes, and as Robert used to say, a juvenile has young protagonists and you can put in more science and explanations of what's going on in juvenile works; which is to say it's a good story, and has always appealed to adults as well as to the 10 – 15 year olds it was sort of written for.
This is not Heinleinian hard scifi, but I did find Penance's powers interesting, and well-thought out. Having an intuitive sense for electric fields and the ability to generate and modify them at will would have some pretty interesting consequences. What is perhaps even more interesting is the other POV character Kail. Kail is quite simply an alien, from a place very much unlike Earth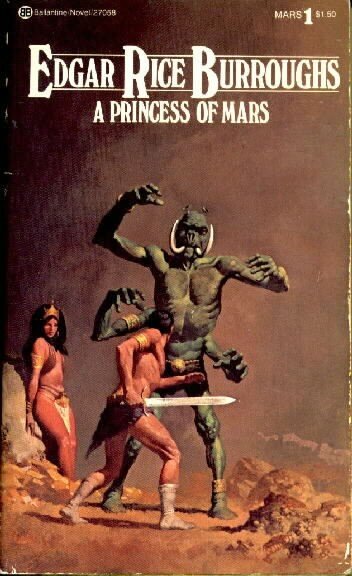 I enjoyed Richey's method of allowing us to see Kail's home through his eyes, and to figure out how it will intersect with the events in Penance's life. I'm sure there is much more of interest to come in future volumes. In an interesting inversion of the sword and planet style story, the alien adventurer comes to Earth to become a hero and win the girl.
Much like the pulp classics, Penance is also embedded within a Christian worldview, although Penance herself, having grown up on the streets, knows nothing of religion. It is the stakes of the game and the consequences of characters' decisions that make sense when considered in that light.
The Heroes Unleashed universe is a big one. There is enough room in here to tell just about any kind of story an author wants to tell. Other than some incidental setting details, the only thing that unites the different stories is that some of the people in this world have superpowers.
The range and variety of those powers, the places in which they exercise them, and the resulting events have so far varied immensely. So, while I'm not clamoring for the next volume here, I'm happy to see a story like this get told in this literary universe, and I would happily let my kids read it.
I received this book from the publisher for free.
Penance [Amazon affiliate link]
My other book reviews | Reading Log
Books from Silver Empire
by Philip Ligon
by Declan Finn
Hell Spawn Saint Tommy NYPD book 1
Death Cult Saint Tommy NYPD book 2
The Paxton Locke Series
by Daniel Humphreys
Fade: Paxton Locke book 1
Night's Black Agents: Paxton Locke book 2
Come, Seeling Night: Paxton Locke book 3
by Morgon Newquist
Heroes Fall: Serenity City book 1
by Cheah Kit Sun
Hollow City: Song of Karma book 1
Unmasked: Song of Karma book 2
by J. D. Cowan
Gemini Warrior: Gemini Man book 1
by Jon Mollison
Overlook: The Phoenix Ring book 1
Overlooked Again: The Phoenix Ring book 2
By Richard Watts
The Last Archon: Atlantean Knights book 1
The Prodigal Son Series
by Russell Newquist
War Demons: The Prodigal Son book 1