Books
Hit & Fade: Forgotten Ruin Book 2 is Coming!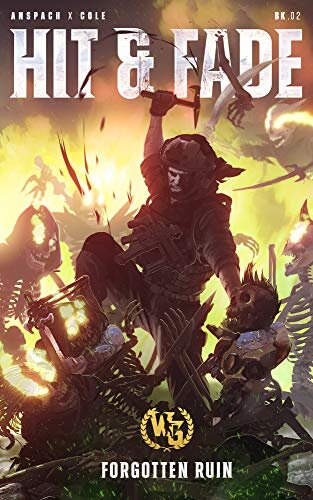 Yes, Forgotten Ruin book 1 has only been out for two days, but thanks to my internet friends at the Blasters and Blades podcast, I know that more books set in the Ruin are coming in hot! Nick Cole was a guest on last night's episode of Blasters and Blades, and he said that the Rangers are going to f**k things up all over the world they find themselves in.
I encourage you to go check out the podcast if you are interested in Forgotten Ruin, or even think you might be. Nick talks about the idea behind Forgotten Ruin, and how there are not any books out there quite like this, which is why he and Jason Anspach created WarGate books, an imprint of Galaxy's Edge. And I think this is correct. There are other books that contain the elements of Forgotten Ruin, but not in this particular combination.
We are promised liches and werewolves and vampires [oh my!] for the Rangers to employ all of their inventiveness in killing. Nick said that book 2 will show us the Rangers using their tactics on swarms of the undead. This brought to mind my other project here at With Both Hands, The Long View Re-posting Project. John J. Reilly's review of World War Z by Max Brooks emphasized the institutional and organizational response to the restless dead, but the tactics in that book were a recapitulation of eighteenth century musket and bayonet maneuvers that evolved out of pike squares. We can expect something more along the lines of maneuver warfare from the Rangers, except that I'm sure the Rangers will add back in direct incapacitation of enemy combatants at a mass scale.
Hit & Fade, Forgotten Ruin book 2 [Amazon link] is up for pre-order on Amazon now, out April 1st, no foolin'.