Books
Forgotten Ruin Book 2 on sale for $0.99 USD!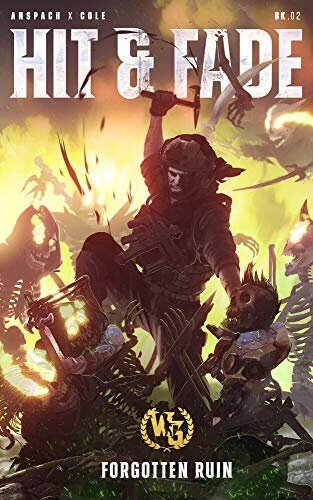 Hit & Fade [Amazon link], book 2 of the Forgotten Ruin series, is on sale for $0.99 USD for the ebook version. But don't sleep on it, it is only on sale until the end of today.
You can also add the Audible version of Hit & Fade for $7.49 as a standalone, or for $5.95 a month for the first three months of an Audible membership. I really enjoy the audiobook narration of these titles, and I find that when I have a little bit of time to kill, I like put one on and enjoy Talker's rambling take on Ranger life.
In Hit & Fade, you get to see how Rangers deal with an army of the shambling undead. Which is of course with high explosives and extreme violence.