Richard Watts
The Last Archon: Atlantean Knights Book 1 by Richard Watts Book Review
Richard Watt's The Last Archon [Silver Empire affiliate link] offers us the Heroes Unleashed version of a classic tale: a grumpy old guy and his impetuous protege. Together, they clean up the streets of Atlanta. Then Watt adds in a pretty young girl with the gift of prophecy, a drug that makes Primes go mad, and an ancient vendetta and lets it all loose.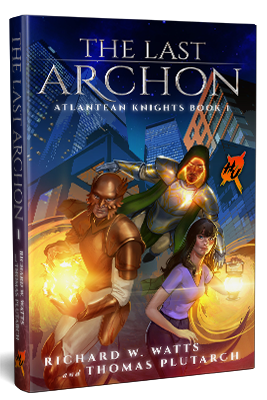 A big part of what makes this book work is the interplay between Deckard, the grumpy old guy, and Hayden, the impetuous protege. Their relationship is the center of the book, the engine that makes it go.
Deckard Riss is far more than your typical grumpy old guy. He is a very old grumpy old guy. He was disappointing people before you were even born. For Deckard Riss is in fact the last Knight of Atlantis. I admire the dad joke involved in Deckard being an Atlantean Knight, and hiding in Atlanta, GA.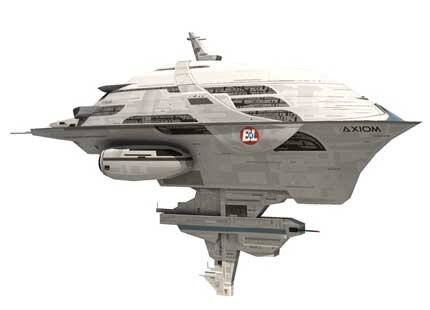 Deckard draws upon the power of the Axiom to work wonders, something that he can conveniently disguise as being just another Prime. Yet, Deckard's power long predates the Hadron event, elliptically referenced in earlier books in the Heroes Unleashed universe. There is a bit of explanation here about what the Hadron event may have done that created Primes, something that is interesting in-universe, but I nonetheless feel some trepidation about. There is a lot of story-telling power in letting mysteries remain mysteries.
Deckard is a man of immense power, deep wisdom, and long memory. Being the last of his people, and living alone for millennia leads him to woolgathering. Which means that his besetting sin is pride. So of course providence brings him to a young man of immense potential, with a tendency to solve problems by bludgeoning them with the nearest object. Pride, meet wrath.
To say that their relationship is difficult is a bit of an understatement. Deckard takes Hayden as an apprentice for not wholly altruistic reasons, but also Deckard's teaching style rewards exceptional achievement with exceptional challenge. That is a formula which can push a student far past their limits, including the limit of their patience.
Which is important, since Hayden needs to counter exceptional threats. Deckard's past has caught up to him; his greatest triumph and greatest sorrow no longer lies safely in the past. Someone in Atlanta is working to undo Deckard's past sacrifices, and it will take everything both men have to give to stop an enemy thought long vanquished.
Come along for the ride and see the fate of the Last Archon!
My other book reviews | Reading Log
Books from Silver Empire
The Paxton Locke Series
by Daniel Humphreys
Fade: Paxton Locke book 1
Night's Black Agents: Paxton Locke book 2
Come, Seeling Night: Paxton Locke book 3
by Morgon Newquist
Heroes Fall: Serenity City book 1
by Cheah Kit Sun
Hollow City: Song of Karma book 1
by J. D. Cowan
Gemini Warrior: Gemini Man book 1
by Jon Mollison
Overlook: The Phoenix Ring book 1
Overlooked Again: The Phoenix Ring book 2
The Prodigal Son Series
by Russell Newquist
War Demons: The Prodigal Son book 1