I just wrapped up a re-read of Fenton Wood's Pirates of the Electromagnetic Republic [Amazon link]. It was just as good as the first time, and maybe even more so.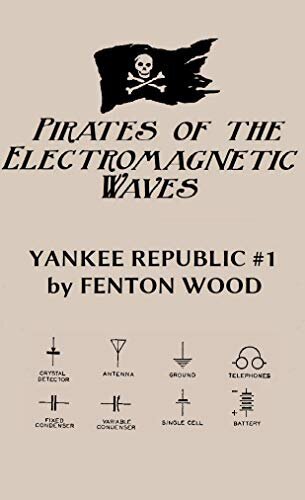 One of the things I enjoy so much about Fenton Wood's series is the little tidbits of facts he embeds in his fantasy. Like shivaree, a wedding night custom of the American frontier. Unless you check, it is pretty hard to tell which bits are just made up, and which are genuine history.
Which is, I think, the point of this. To blend fact and fiction so well, that you cannot tell the difference, is the acme of skill. And as a juvenile novel, this book does an excellent job of usefully educating the reader in all manner of things, while still being structured as an adventure.
Let's get on to book 2!
My other book reviews | Reading Log
Books by Fenton Wood
Pirates of the Electromagnetic Waves (Yankee Republic Book 1)
Five Million Watts (Yankee Republic Book 2)