Reviews
Dragon and Slave Book Review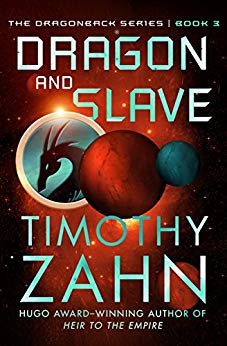 Dragon and Slave: Dragonback book 3
by Timothy Zahn
287 pages
Published by Open Road Media Sci-Fi & Fantasy (March 27, 2018)
ASIN B079JGH1PJ
As it turns out, fourteen-year-old boys do not often make good plans. Jack Morgan has better helpers than most teenagers, but Uncle Virge is a computer and Draycos is transdimensional symbiont who is new to the Orion Arm, so Jack is effectively in charge, no matter how bad of an idea that may be.
In three volumes so far, none of his plans have worked out well, but then again, plans never survive contact with the enemy, and Jack has a lot of enemies. In fact, in order to help Draycos, he keeps seeking them out. Fortunately, Jack has unusual skills developed during an unusual life, plus two companions who will do their best to protect him.
Which he needs, now that he has sold himself into slavery in order to infiltrate his newest target. Like all of Jack's plans, this is not just crazy enough to work, it is just plain crazy. However, we do get to learn some interesting things, such as the fact that the human worlds are sufficiently put off by open slavery to staff their local embassy with anti-slavery activists, but also not bothered enough to go William Wilberforce on the planet Brum-a-dum and interdict their spaceport.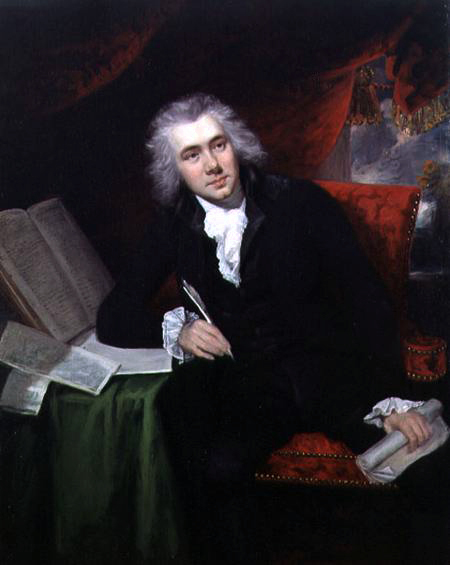 Now we have an idea of why the Orion Arm is such a seedy place. The powers that do exist lack either the will or capability of enforcing their laws, and petty warlords have stepped into the gaps. We also get to learn the origin story of the K'da. A heroic myth of servitude and rebellion, passed down through the generations. It fits well with Draycos' self-perception.
Here, we also get the first hints of something unexpected coming from the fortuitous meeting of Jack and Draycos in that ruined ship. Each of them is changing the other, but not in the sense of Heraclitus, but something more remarkable, with its full import not yet visible.
Much like the Quadrail series, on the surface, the Dragonback series seems simple, and each volume follows in a track laid down by its predecessor. But once you see the pattern, you realize that each successive story isn't following exactly the same path, each one is expanding on what came before, building on it to end up in a place you wouldn't expect.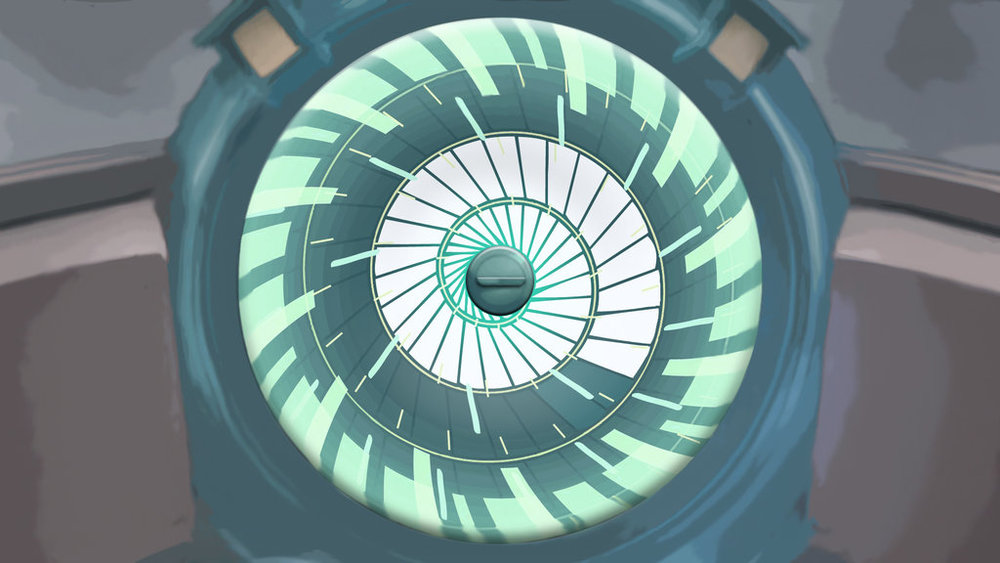 We don't know what the destination is yet, but I'm looking forward to the surprises still in store.
My other book reviews | Reading Log
Other books by Timothy Zahn
New Thrawn series:
Thrawn
Thrawn: Alliances
Quadrail series:
Night Train to Rigel: Quadrail book 1 review
The Third Lynx: Quadrail book 2 review
Odd Girl Out: Quadrail book 3 review
The Domino Pattern: Quadrail book 4 review
Judgement at Proteus: Quadrail book 5 review
Original Thrawn Trilogy:
Heir to the Empire
Dark Force Rising
The Last Command
Blackcollar series:
The Blackcollar: Blackcollar series book 1 review
The Backlash Mission: Blackcollar series book 2 review
Dragonback series:
Dragon and Thief
Dragon and Soldier