Reviews
Takeover: Part 3 by Jason Anspach and Nick Cole Book Review
What do you get when you dump an involuntarily retired secret agent into the galaxy's worst hive of scum and villainy? A hell of a lot of fun is what. Lt. Commander Jack Bowie (ret.) is back, and Big Nee has a special mission just for him.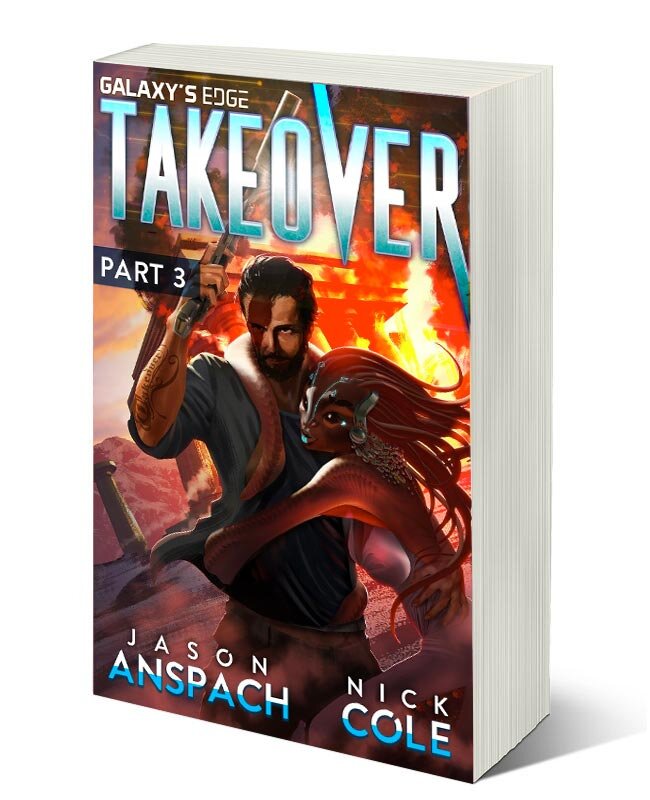 In the third installment of Takeover, we again follow Jack Bowie, a trigger puller who prefers the subtle approach. Which worked out pretty well for him in Part 1, where Jack got to play to his strengths. Except now, Big Nee doesn't want the subtle approach. He wants to set the Soob on fire, and Bowie is the match.
The sequence that follows is one of the most remarkable action scenes I have ever read. You've never seen anything like it in film, because I don't know how you could manage to shoot it and stay on budget. Some videogames might come close in spectacle, but none of them can match Jason and Nick's ability to fill in fascinating details about Kublar while Bowie is dodging bullets.
I gave Big Nee a hard time about mission planning back in Part 2, but real world commanders wish they had the kind of real-time information and ability to respond that Nilo's mercenaries do. Nilo is up to something in Kublar, and it looks like he might have some real advantages over anyone who wants to challenge him.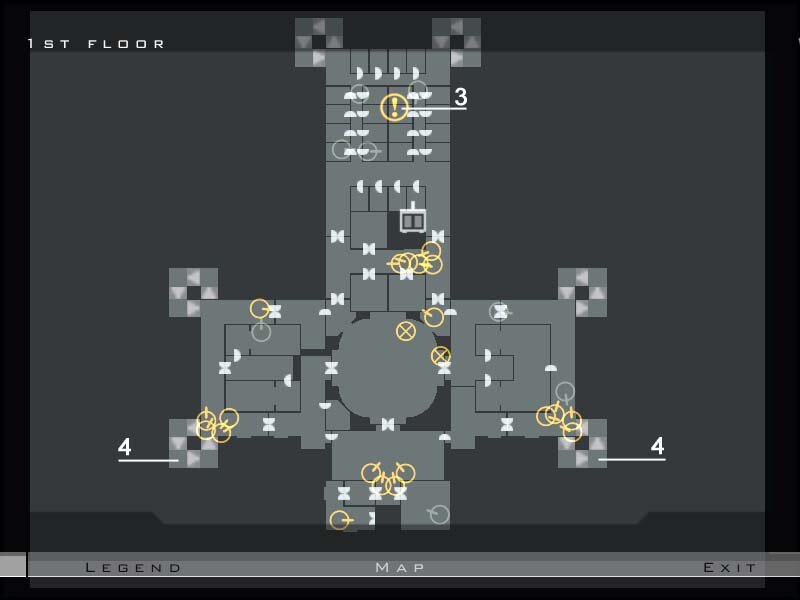 One of the things I liked best about the Galaxy's Edge books is that Jason and Nick have the ability to write really different kinds of experiences in the same universe. Takeover: Part 3 is a wild ride the likes of which I haven't seen duplicated anywhere else, yet it still fits seamlessly within the world and characters that we have already seen. It is a remarkable accomplishment to make a sequence in a book feel like you have just seen something astounding, but Takeover: Part 3 manages it. It is a fist pump expressed as the written word.
Up next, the exciting conclusion!
My other book reviews | Reading Log

Galaxy's Edge season 1:
Legionnaire: Galaxy's Edge #1 book review
Galactic Outlaws: Galaxy's Edge #2 book review
Kill Team: Galaxy's Edge #3 book review
Attack of Shadows: Galaxy's Edge #4 book review
Sword of the Legion: Galaxy's Edge #5 Book Review
Tin Man: Galaxy's Edge Book Review
Prisoners of Darkness: Galaxy's Edge #6 Book Review
Imperator: Galaxy's Edge Book Review
Turning Point: Galaxy's Edge #7 Book Review
Message for the Dead: Galaxy's Edge #8 Book Review
Retribution: Galaxy's Edge #9 Book Review
Tyrus Rechs: Contracts & Terminations:
Requiem for Medusa: Tyrus Rechs: Contracts & Terminations Book 1 Review
Takeover
Takeover: Part 1 Book Review
Takeover: Part 2 Book Review
Order of the Centurion
Order of the Centurion #1 book review
Iron Wolves: Order of the Centurion #2 book review
Stryker's War: Order of the Centurion #3 book review
Through the Nether: Order of the Centurion #4 book review