Reviews
Goodnight, Anne Book Review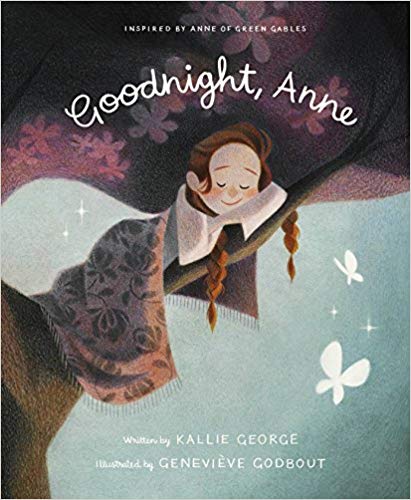 Goodnight, Anne: Inspired by Anne of Green Gables
by Kallie George (Author), Genevieve Godbout (Illustrator)
40 pages
Published by Holt, Reinhart and Winston (1978)
ISBN 978-1770499263
I received this book for free from LibraryThing's Early Reviewers program.
First published in 1908, L. M. Montgomery's Anne of Green Gables has come into the public domain in the United States and Canada, which means we can have delightful little derivative works like this one, Goodnight, Anne.
Kallie George and Geneviève Godbout have distilled Anne Shirley into a series of rhymes and colored pencil drawings. My wife says this image of Anne and Marilla looking at the Snow Queen tree embodies them both perfectly: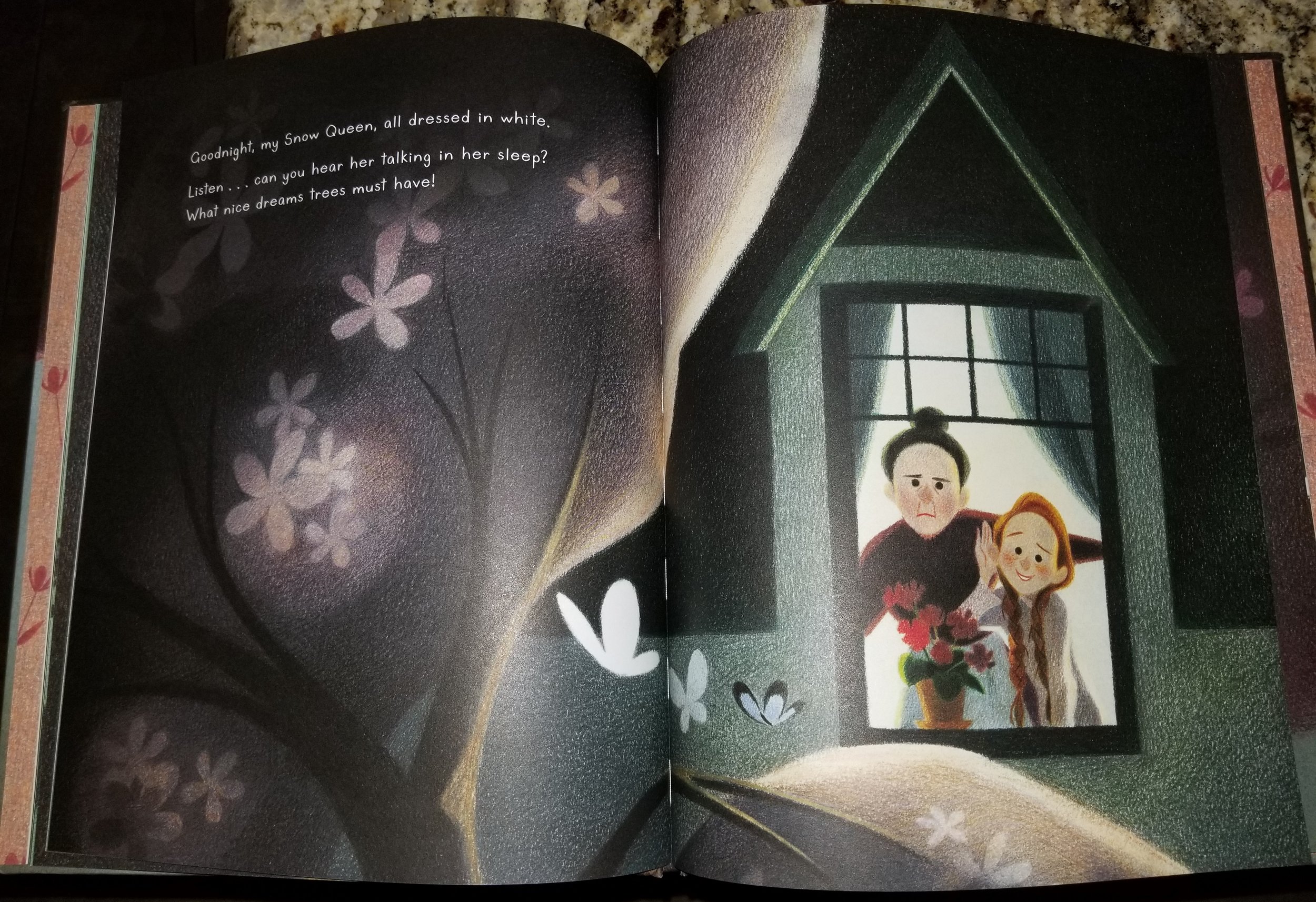 Very sweet, and clearly captures the spirit of the original. My kids haven't heard or read Anne of Green Gables, so they don't ask for this one much, but my wife adores it.