Flagstaff
I have a beautiful dream, but what really happens?
In May I wrote I Have a Beautiful Dream, an article detailing a vision for more effective development in my hometown. There is a real project happening on that same site I selected for the article, but I don't have anything regarding it I can share yet.
However, just across the street, a teardown development is going up. Let's look at that.
Miramonte Homes is building a three-story condo on the corner of Dale and Beaver. Here are a couple of pictures of the site and its previous construction, a somewhat aged looking duplex.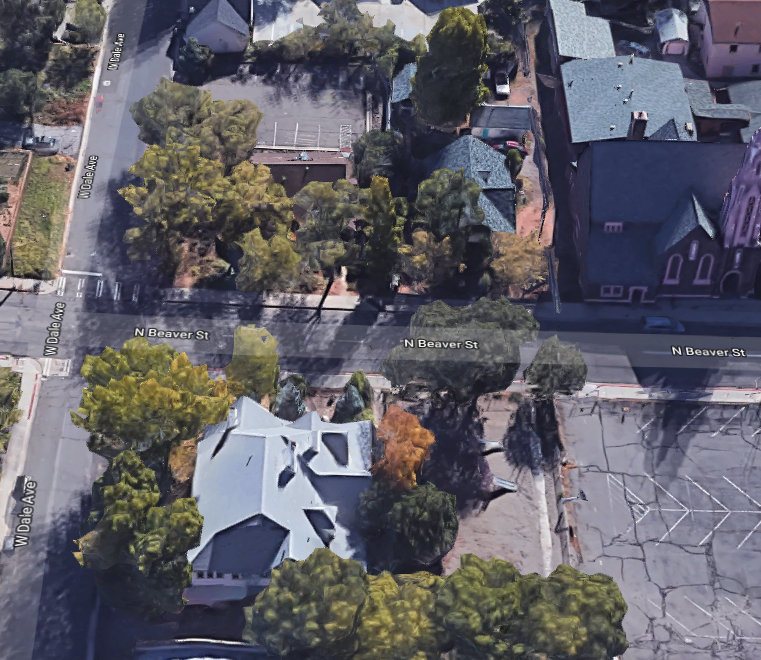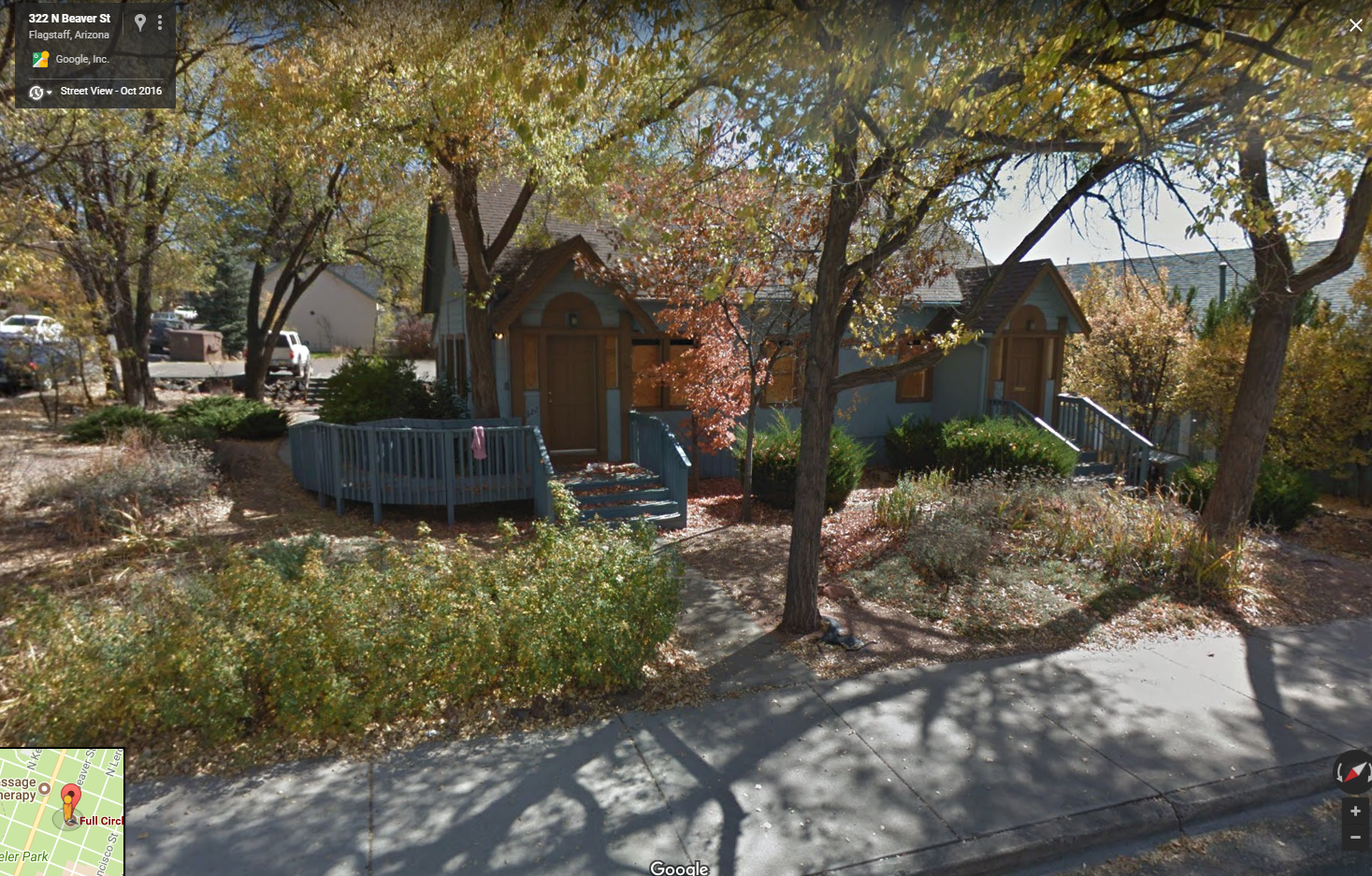 Here are some photos I took of the building site: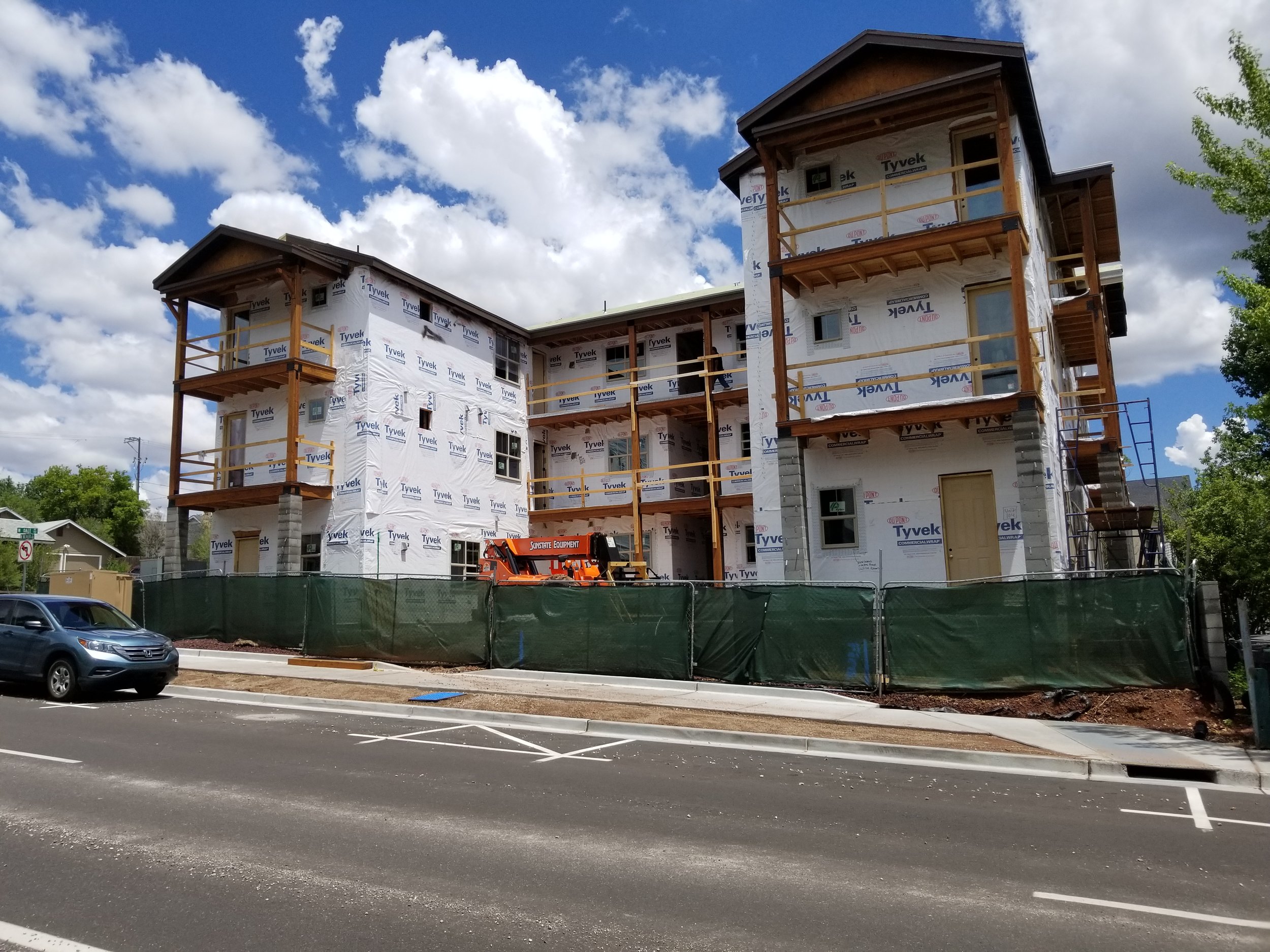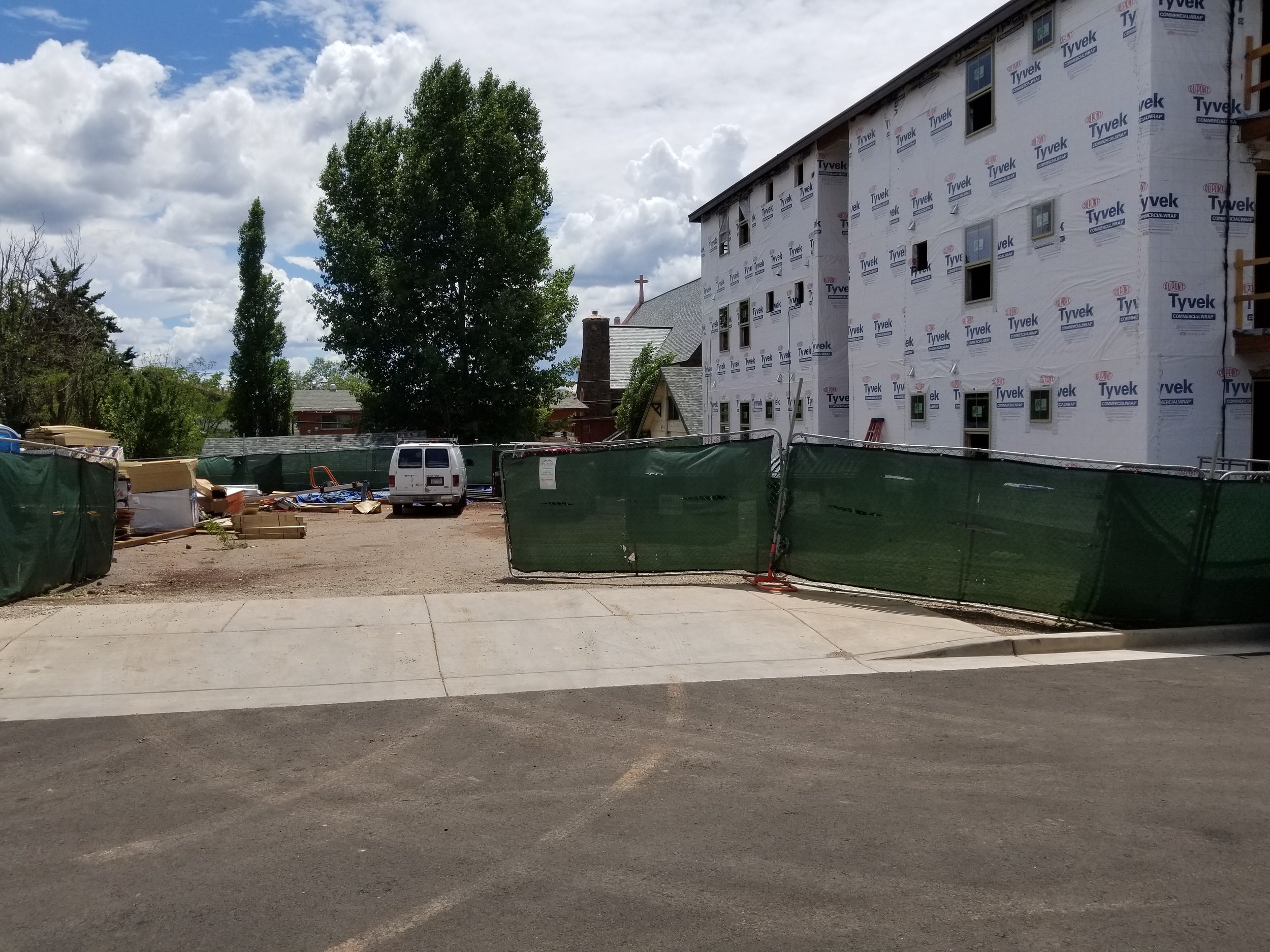 The lot coverage looks to be a bit under half. Maybe a third if you take account of the shape of the building. There looks to be a parking lot on most of the east side of the parcel.
Each condo looks to be a bit under 1,000 square feet, as shown on these floorplans from Miramonte Homes.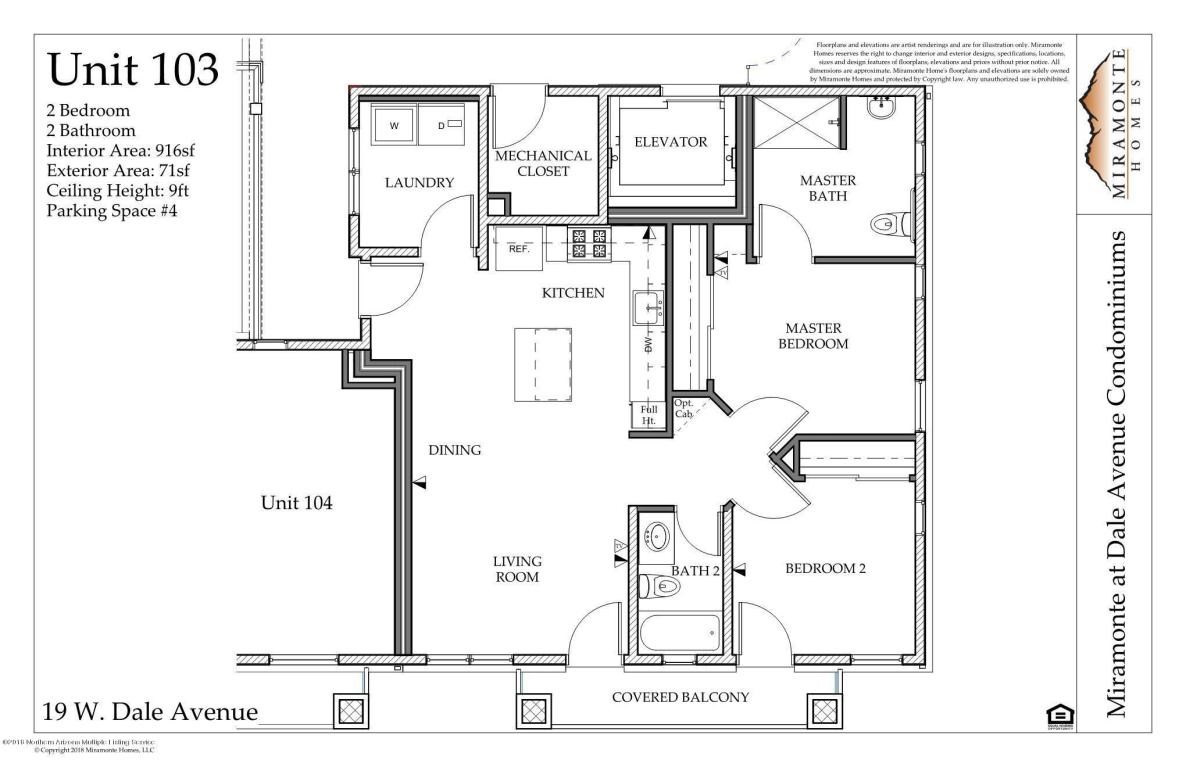 And the asking price? $400,000 each. Which comes to $436 per square foot. In my article, I was aiming to build out the block across the street at $215 per square foot, less than half of that price.
So what is different? Miramonte Homes has a number of developments here, and presumably they know their business better than me. Since I don't know their costs, I'll take a guess at things that genuinely add cost:
Elevators are expensive. This condo has an elevator, which my townhouses did not. Elevators add at $50,000 to $100,000 to the cost of a building, with a smaller marginal cost for each floor served.
The building is served by sprinklers as well. This is a standard safety measure, and costs between $1 and $2 per square foot for single family homes. This condo may cost more, so lets assume 4 condos per floor, 3 floors, 916 square feet each, gives us about $11,000 to $22,000. That seems pretty cheap, but I wouldn't be surprised if a more expensive system is required in a condo than a single family home.
Miramonte didn't cheat on setbacks or parking. I think they could have covered more of the lot, the maximum is 80%, but this building needs at least 24 parking spots. It is way cheaper to build a flat lot like you can see above, instead of the tandem garages I proposed on the ground floor of each townhouse. I think you could also have put in parking on a ground floor, and had bigger units over it, but this may have required concrete construction, which is more expensive than the wood framing you can see. This parking lot might be about $20,000
I'm sure there are other things I'm less familiar with as well. Fannie Mae's estimate for apartment construction costs is $192 per square foot, much higher than the $120 I assumed for single family homes. The items above don't get you all the way there, but labor costs are a big factor, and right now construction labor is getting more expensive. Selling for $215 per square foot is ruinous if construction costs what Fannie Mae says it does.
If I had been aiming for such a high price point, I could have reduced the number of units, made the roads bigger, and put in some green space. All of those are nice things, but I also wanted to see if you could put in a lot of townhouses to provide additional supply to the market. If you really want to do something about the housing market, you gotta build a lot of stuff. However, no matter what, new construction is expensive.