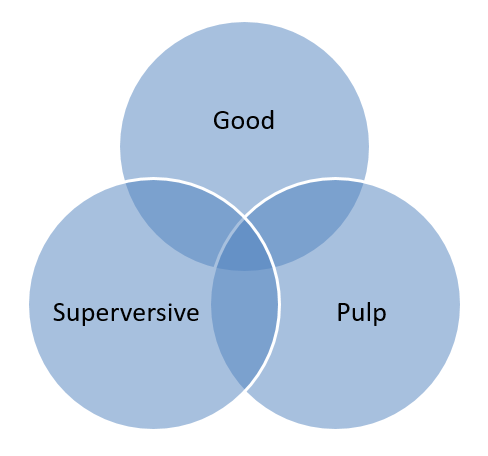 The Good, the Pulp, and the Superversive – Introduction
Superversive is a neologism intended to be the contrary of subversive. H. P. at Every Day Should Be Tuesday tries to figure out what the term is really getting at. While there is a small group of authors that like to describe themselves using the term, broadly construed, lots of authors could plausibly fall into this mode of writing. H. P. describes it as books set in a moral universe, that can engender hope and wonder in the reader.  I think Will Wight, Timothy Zahn, and the duo of Jason Anspach and Nick Cole write books like this, but I have no idea whether any of them would want to be associated with the term, since its most vocal proponents like to make trouble.
A CEO who based his $700 million company in Pittsburgh says he's getting employees who want to work in tech but avoid the Bay Area
Luis von Ahn founded the language learning internet company Duolingo in Pittsburgh because it is cheaper to own a home. In theory, the internet is supposed to enable you to work from anywhere in the world, but the tech world has become insanely focused on Silicon Valley, to the detriment of living standards in the area. I would have thought this kind of move was a no-brainer, but all these rich guys keep acting otherwise.
Marine experiment finds women get injured more frequently, shoot less accurately than men
This article is almost three years old now, but I doubt the general landscape has changed much since.
Benefits of the American Revolution: An Exploration of Positive Externalities
An exercise in alternative history, that looks at what might have been without the American Revolution in order to assess whether it was worth it. Spurred by a question from Bryan Caplan, who is a hella smart guy, even if I wonder about him sometimes. This could be described as Whig history, but that doesn't mean it is all wrong.
British antiques expert 'ran tomb-raiding gang'
The title is alarmist, apparently most of the thefts were as simple as stashing ancient coins in coin purse full of modern money.
The Opium War and the Humiliation of China
The Opium War still makes red-blooded Chinese mad, and I'm not sure I can blame them.
The coming 'labor shortage' in America is great news for workers
A shortage is a technical term in economics that does a lot of work. Strictly speaking, it just means a market condition were wages are going up. Most of the articles you see imply that business is idled and crops are rotting in the fields, which isn't yet the case.
MAKING A NEODYMIUM MAGNET - ELEVEN (NOT SO) EASY STEPS
Everything you ever wanted to know about making magnets.