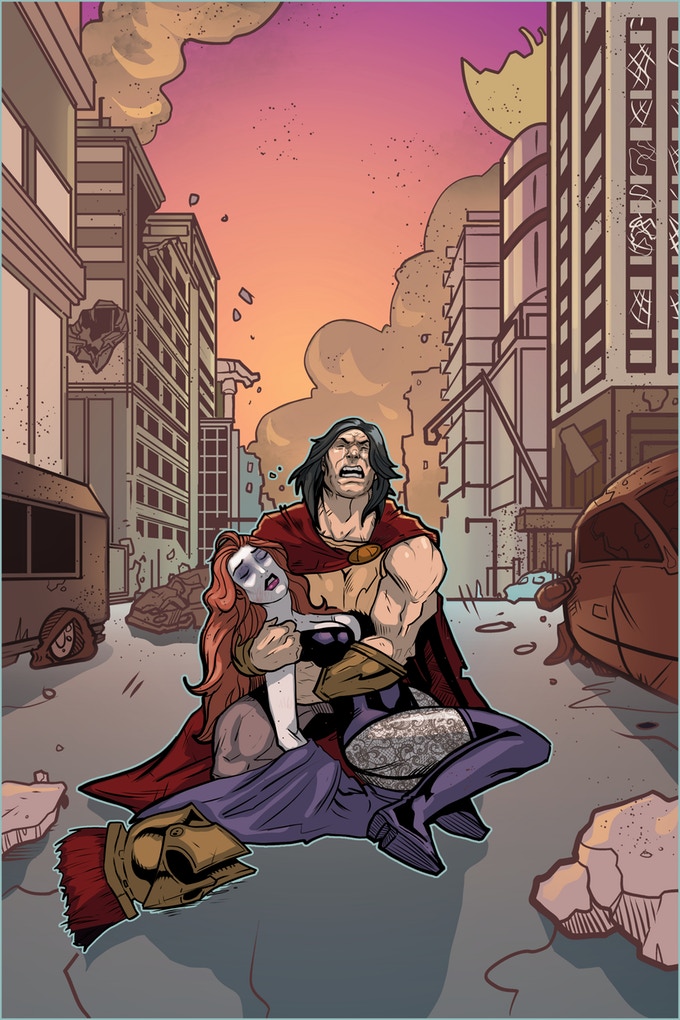 Heroes Fall: A Heroes Unleashed Novel
by Morgon Newquist
Published by Silver Empire (2018)
I received a free copy of this book via Booksprout. Thanks to the author, Morgon Newquist, for reaching out on Twitter. I'm always happy to review new stuff.
As soon as I finished the first chapter, I was hooked. If this chapter didn't start life as a short story, I think it could easily have stood alone, and been a damn fine piece of work. Each character comes to life in a few short pages, and the stage is set for everything that follows from the unexplained tragedy of the Rampage. I wept a little bit when I read it the first time, and then I wept again when I read it again at the end, now knowing why.
The question this book asks is: what is the greatest weakness of a superhero?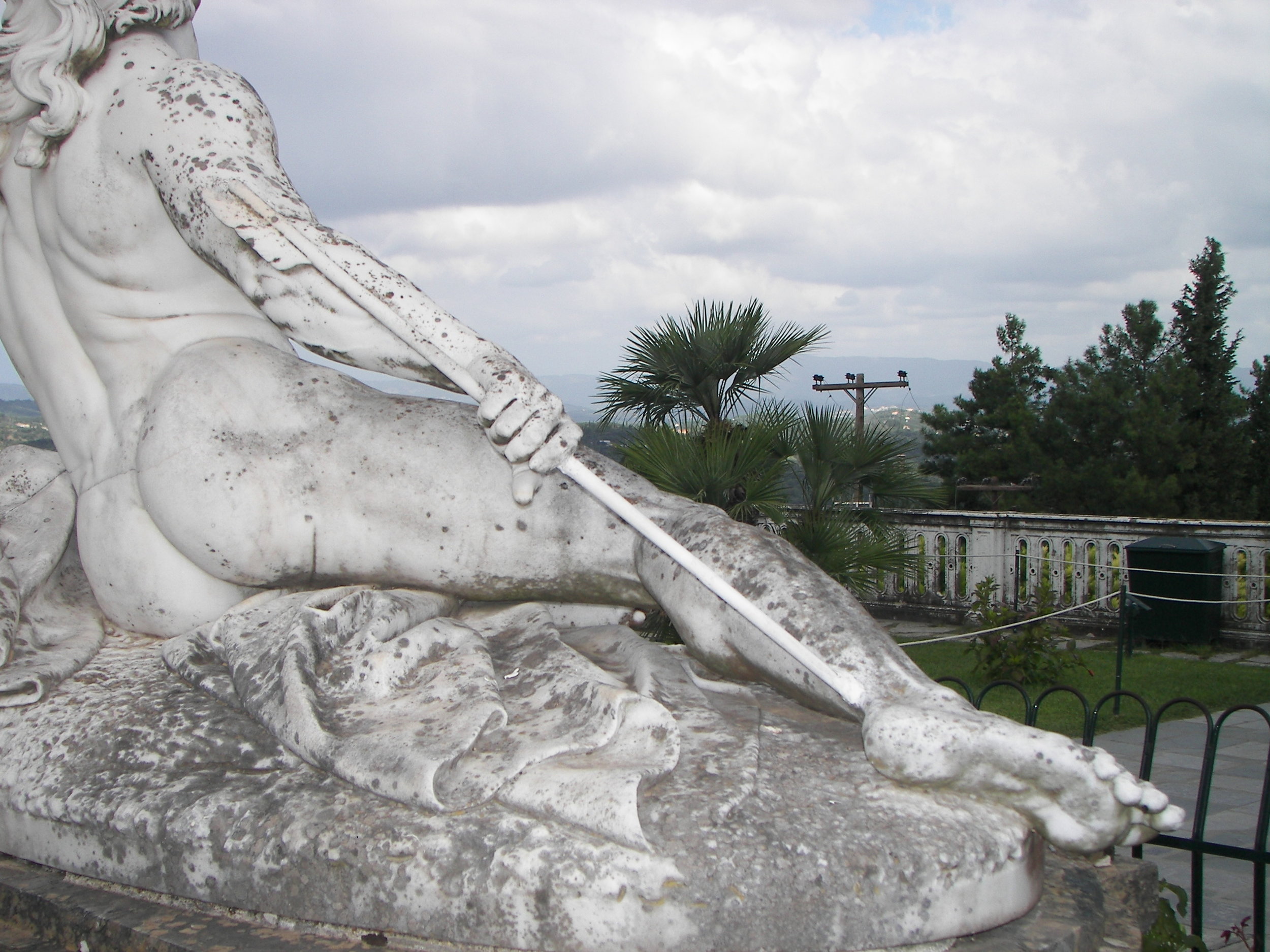 One might guess from the eponymous Achilles, the disgraced hero who nearly destroyed the city he was supposed to protect, that each and every superhero has their characteristic weakness, a secret that can be used to defeat them. While this is true, it isn't as interesting as the realization that heroes [and villains] share our fallen human nature, no matter their powers, and are just as prone to vanity, foolishness, and moral turpitude.
A man who cannot control his passions is forever weak, no matter how much he can lift.
This sets the stage for Newquist's world-building, which is about the kind of society that would emerge when powers can get you fame, influence, or money, but no one has been granted unusual wisdom or exceptionally good judgment beyond human ken.
In Serenity City, being a superhero is much like being an Instagram personality: a pretty facade hiding a winner-take-all mad dash for endorsements where appearance rules all. Into this cutthroat and remorseless world steps Victoria Westerdale, our young heroine and POV character. She is young, but not young enough not to be disillusioned by the phoniness and media-whoring of the hero business.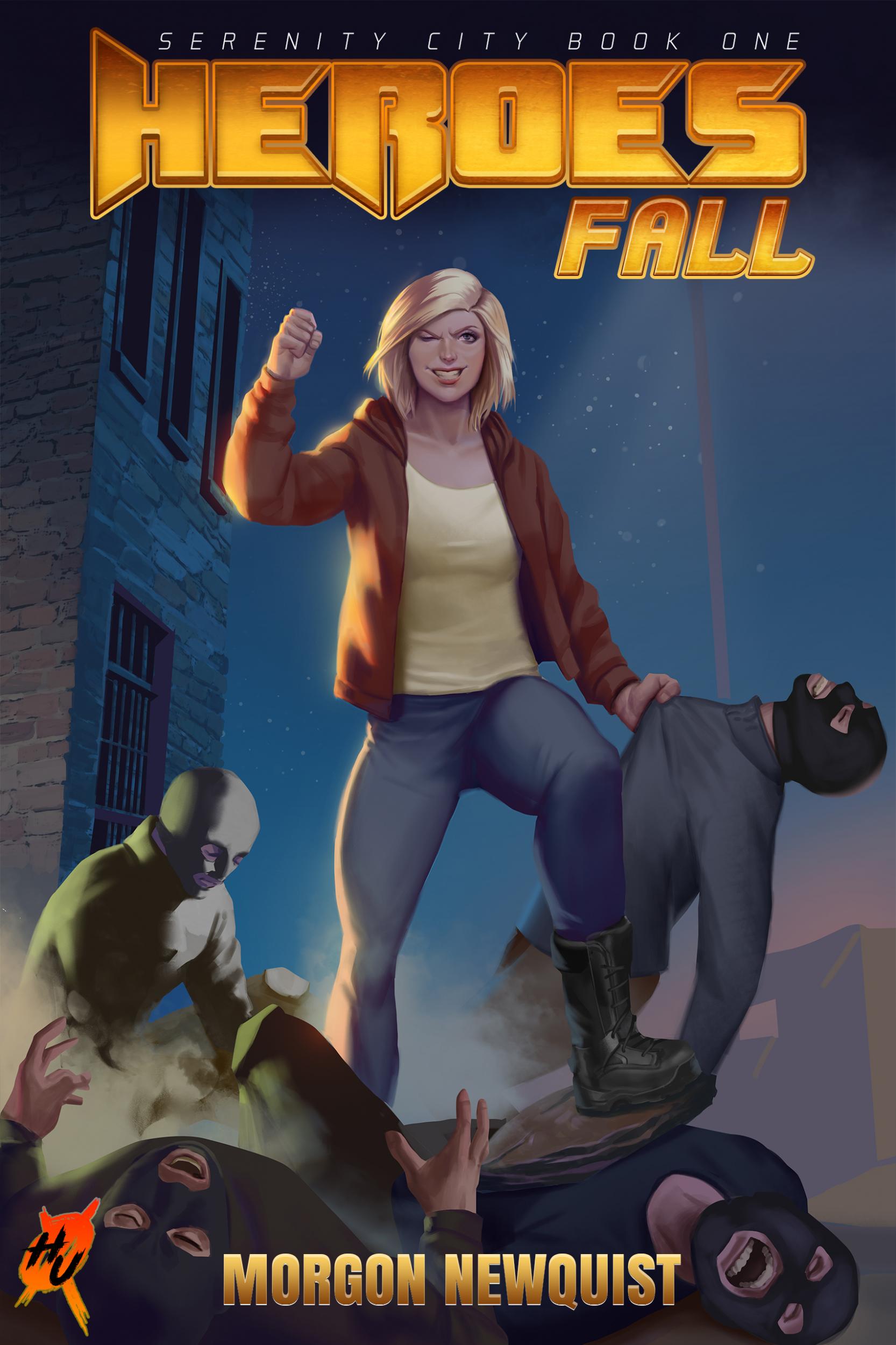 As the story progresses, we learn just how deeply Victoria was wounded by that world, and why she fled from her chance at fame and fortune for a walk up flat in the bad part of town and the night shift at a seedy convenience store. Nearly twenty years after Achilles fought his former friend and colleague Pendragon, devastating the city, Victoria finds herself drawn into all of the unanswered questions that lingered from that terrible day. Her inability to let this mystery go is in part because the answers give her the ability to finally stop running away from her own past.
Heroes Fall is the first novel in a shared universe, funded by a Kickstarter campaign. The other four authors are J.D. Cowan, Kai Wai Cheah, Jon Mollison, and Richard Watts. I've previously reviewed a short story by Kai Wai Cheah, so I'm likely to give at least the initial five novels a read. Given how much I enjoyed Heroes Fall, I am looking forward to Newquist's sequels as well.
---
Silver Empire books are available directly through the publisher, so I have linked to their online store.
Silver Empire also features a book club [Silver Empire affiliate link], with monthly and annual plans, that allows one book each month.
My other book reviews | Reading Log
Other books from Silver Empire
by Kristen Brand
Clockmaker
by Cheah Kit Sun
Hollow City: Song of Karma book 1
by J. D. Cowan
Gemini Warrior: Gemini Man book 1
by Daniel Humphreys
Fade: Paxton Locke book 1