Reviews
Builders and Breakers book review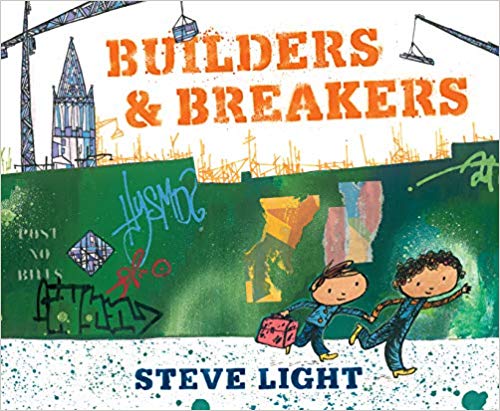 Builders and Breakers
by Steve Light
Kindle edition,40 pages
Published by Candlewick Press (October 9, 2018)
ISBN 978-0763698720
I received this book for free from LibraryThing's Early Reviewers program.
This one was a sleeper hit in my house. I read it for bedtime once or twice when I first got my review copy, but the six-year-old and four-year-old never asked for it again. That is the metric I use most of the time for children's books, so I set this one aside for a bit.
Then, the nearly-two-year-old started asking for this. I suppose I shouldn't be surprised, he is big into trucks and construction right now. Goodnight, Goodnight Construction Site is another current favorite.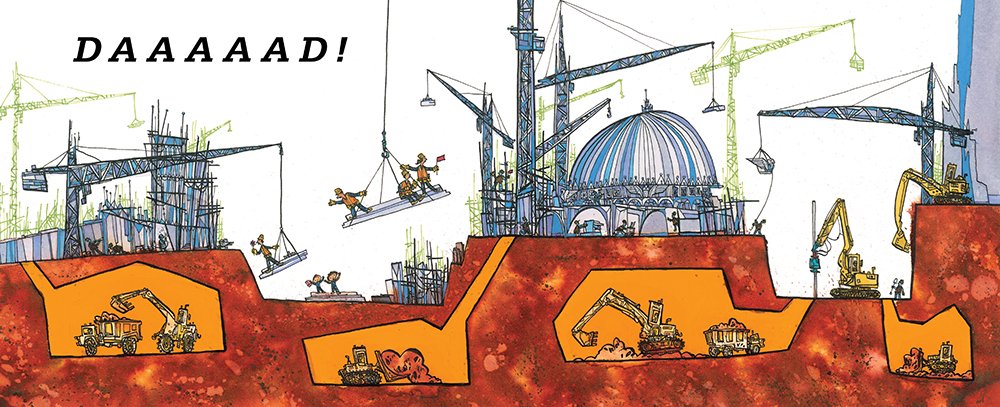 I think he also likes the narrative device of the two children looking for their father at the construction site, which runs in parallel to the text, a story told almost entirely in pictures. He gleefully shouts "DAD!" when we get to the page where the children finally catch up to their father with his forgotten lunch.
For my own part, I enjoy Steve Light's fanciful drawings. He has a note in the book where he admits to a fascination with classical, Gothic, and Art Deco architecture. This results in a style of illustrated buildings that is only loosely grounded in any project that has ever seen the light of day, but is quite striking.
This is the kind of book that has enough going on to keep me from going crazy when I read it twice in a row every night for weeks on end. Thanks Steve.