Reviews
The Art of Aardman: The Makers of Wallace & Gromit, Chicken Run, and More Book Review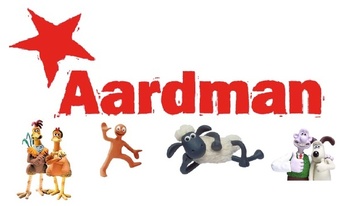 by Ruth Hobday (Editor), Peter Lord (Foreword), Geoff Blackwell (Editor), Sharon Gelman (Goodreads Author) (Editor), David Sproxton (Foreword), Marianne Lassandro (Editor)
Chronicle Books, 2017
204 pages
ISBN 978-1452166513
I received this book for free as part of the LibraryThing Early Reviewers Program.
I enjoy reading things written by people who are passionate about their work. The forewords by Peter Lord and David Sproxton make me want to be a character designer, artist, and lighting director, even though I have no real interest or talent in those fields. Their love of their craft comes through in these brief passages, and it is infectious.
The remainder of the book is sketches, character studies, and production stills of Aardman's many popular characters. I sat down with my five-year-old, a Shaun the Sheep fan, and flipped through the images here. He was curious about the characters he had not yet seen, such as from Aardman's pirate movie. He enjoyed looking at the book, but it also whetted his interest in other series and movies, which I suppose is the point of a book like this.
A fine coffee table book for fans of Aardman.
  The Art of Aardman: The Makers of Wallace & Gromit, Chicken Run, and More Chronicle Books LLC