Reviews
New Belgium Shift Beer Review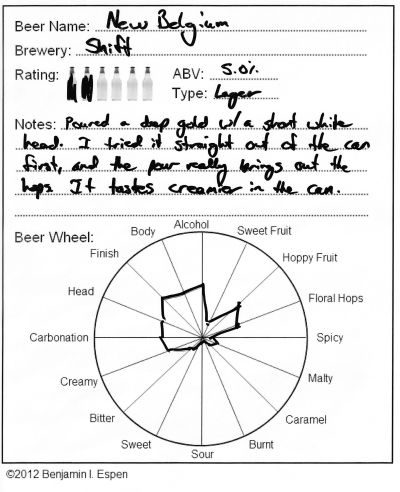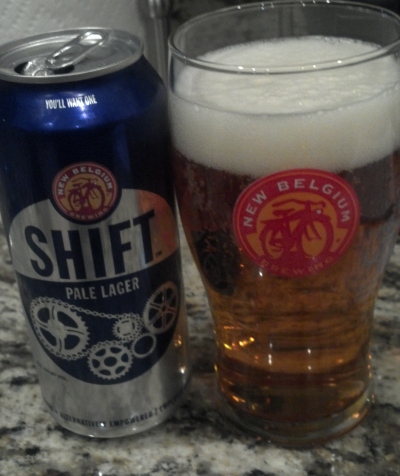 Shift Pale Lager
Pale lager [Type 51] ABV 5.0%
I tried Shift straight out of the can first. It seemed like the right thing to do. It was pretty darn good. I poured it into a glass later, and it actually did change the flavor a bit. I felt like Shift tasted a lot like Lumberyard Red in the can, but in the glass it takes on a less creamy flavor. Shift has pretty good body for a pale lager, but retains the lighter flavor profile that makes a pale lager what it is.
Rating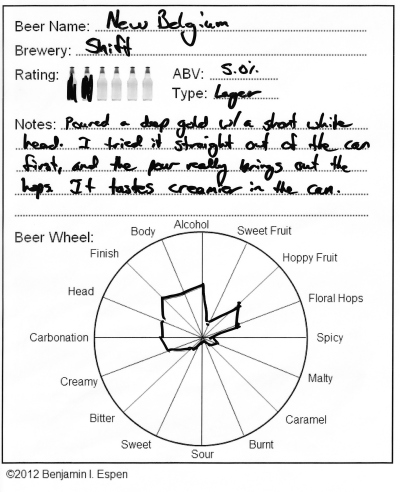 New Belgium Shift Pale Lager Review
Shift is a mighty fine beer. I like that you can now get good beer in cans. Cans are way easier to pack out when you are camping, and definitely easier to open. This is a light, refreshing beer, nice for a warm day, but not a really hot one. You would probably want something with less body after mowing the lawn in August, but it is still May...