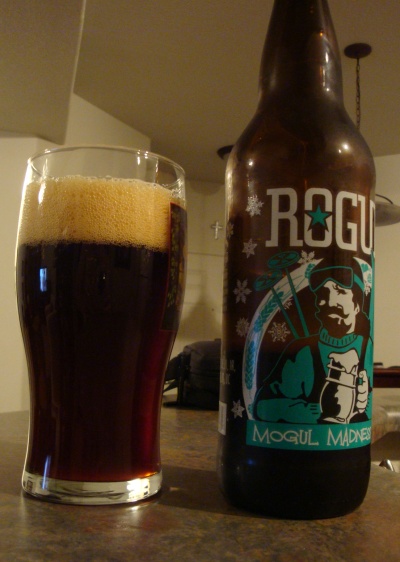 Stone Mogul Madness
Dark IPA [Type 30] 6.6% ABV
The Magistra bought this for me at McGaugh's Smoke and Bottle. It is pretty similar to the Beaver Street Cascadian Dark Ale, and the man at the store said he sold the head brewer this very beer [among others] when he was thinking of making the Cascadian dark.
This is hoppier than the Cascadian dark [no surprise]. The hops are strong pine and floral scents as soon as you pour it. The flavor is quite bitter. Not too much, but I like the Beaver Street version better. Sorry, local perference.
Rating

A good beer, but hoppier than I would want it. But, if you love you some Cascadian hops, this is really the beer for you!