I enjoyed some Stone Bombers with my friend Owen a couple weeks back, so here are some tasting notes.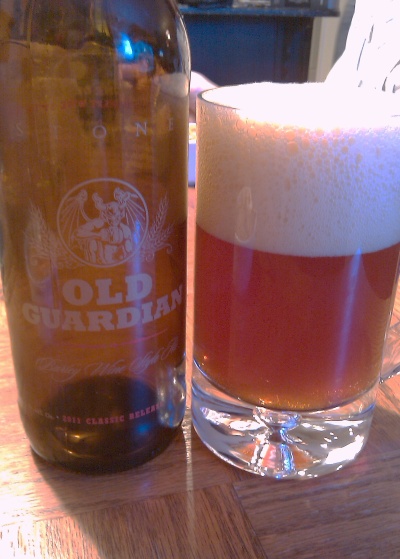 Stone Old Guardian
Old Guardian is a barleywine [Type 64]. ABV 12%. Like most barleywines, it is thick and rich. As a Stone offering, it is more hoppy than many barleywines. However, malt is very strong in barleywines, often with strong yeasty flavors, although usually different than Belgian yeastiness. I note that Stone did make a Belgian version of this beer this year. The hops are herbal rather than floral or fruity.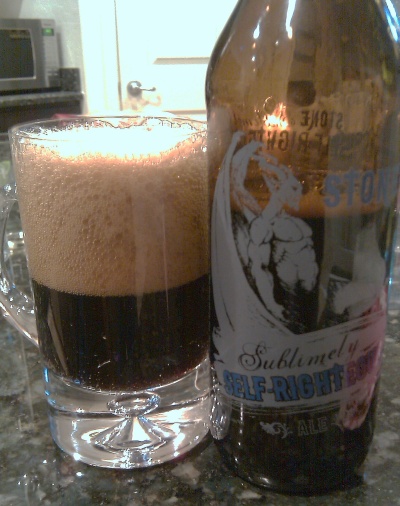 Stone Sublimely Self RighteousSublimely Self-Righteous is another dark IPA or Cascadian dark ale [Type 30]. 8.7% ABV. Lots of fruity hops and some roasted malt flavors. Dark enough to stick a fork in. Not bad, but I'll take the Beaver St Cascadian Dark Ale over this any day.