Reviews
St Peter's Cream Stout Beer Review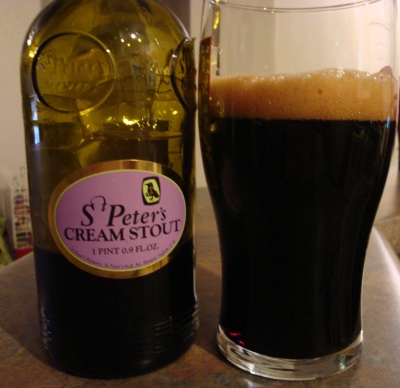 St Peter's Cream Stout
Sweet/Cream Stout [Type 35] 6.5% ABV
Another beer from Owen and Aza.
St. Peter's Cream Stout is a sweet, heavy beer with a slightly bitter taste. This is a little surprising for a cream stout, but I found it a good combination. The beer was exceptionally dark, with a short brown head. The beer is warming, and a bit syrupy.
Rating

I really liked this beer. The slightly bitter taste offset the thick malty flavors well. A nice after-dinner sit on the couch kind of beer.