Reviews
Four Peaks Arizona Peach Beer Review

Four Peaks Arizona Peach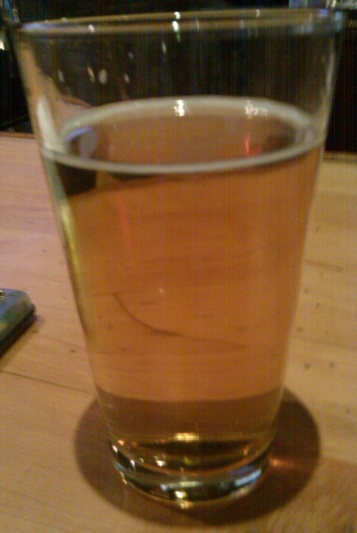 Four Peaks Arizona Peach
Fruit Ale 4.0% ABV
Type 15 Beeriodic Table

Like all good fruit beers, the bouquet of peach is stronger than the flavor. Not as sweet and heavy as a lambic, but rather light and refreshing. The Magistra had this beer on tap at the Four Peaks Brewery in Tempe. She drank it with a portabella sandwich on the patio. Clear, with a short head.
Rating

The rating is a bit difficult on the six-pack scale. This beer is really good, but you want to drink lots and lots of it, especially on a warm spring afternoon. Thus, I declare it a two.