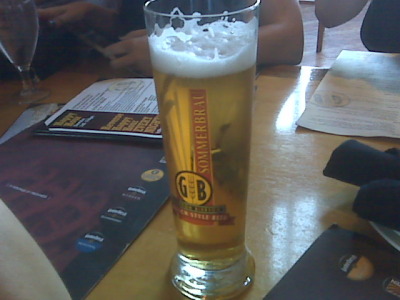 Gordon Biersch SommerbrauKolsch Style Summer Lager
I went to the Gordon Biersch brewpub in Tempe, and I had one of their Sommerbrau lagers. Light, but still flavorful. Clear and crisp, went down real easy. I probably could have had a bunch more of these, but we had places to be. Ah well. A little bit of fruit, not bitter. I had it with fish and chips.
Rating

I would gladly drink a whole bunch of these. Great seasonal brew. I had it on tap, so I do not know if the experience is as good from the bottle, but you can buy these at the store.